Ok well, it's August 29, and this my official last pie of summer. I mean, don't worry—I totally have one in the works for Thanksgiving, but fall and summer desserts have a very different vibe. The days of bright red strawberry pies and cherry galettes will yield to persimmons and apples, and we'll all finally lose the patience to let them cool on the windowsill, because on a chilly November day, a disastrously runny yet warm slice of apple pie sounds a million times better than a perfectly set room temperature one.
But here between seasons, this pomegranate chocolate cream pie is the perfect thing for easing into the fall. It's chilled, so you don't have to leave your oven on for over an hour waiting for the center to get bubbly on a warm August day. But it's also got a little preview of the fall flavors ahead. If pomegranates aren't yet available where you are, feel free to skip the topping of fresh arils. The real flavor comes from pomegranate molasses, an ingredient that's more traditionally used in savory dishes, but also works wonderfully with some sweets, and is conveniently available year-round.
Pomegranate molasses is one of those funny cases where store-bought is actually better than homemade, because manufacturers add a bit of extra acidity that's hard to replicate when you reduce down pomegranate juice at home. That sweet tanginess works perfectly with chocolate, as anyone who's ever had one of those addictive "chocolate covered pomegranate-açaí-blueberry (but actually just candy)" thingies can confirm. This is basically the chocolate cream pie version of one of those.
I tried a couple different formulas while developing this recipe, and at the end of the day, the chocolate filling is best sweetened entirely with pomegranate molasses and dark chocolate. Any added sugar and it's too cloyingly sweet, but any less pomegranate molasses and its flavors and acidity are lost.
Hope you enjoy a slice during this last little bit of warm weather!
Print
pomegranate chocolate cream pie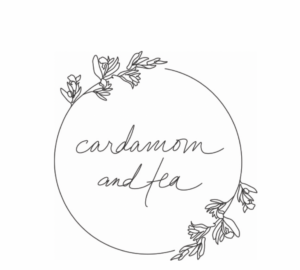 Prep Time:

35 minutes

Total Time:

4 1/2 hours

Yield:

8 servings
for the crust:
200g

all purpose flour (about

1 1/2 cups

)

3.5g

salt (

1/2 teaspoon

)

130g

cold unsalted butter, cut into chunks (

9 tablespoons

)

60g

cold yogurt (

1/4 cup

)

15g

cold water (

1 tablespoon

)
for the filling:
30g

cornstarch (

3 tablespoons

)

1/2 teaspoon

salt

165g

pomegranate molasses (

1/2 cup

)

2

large eggs (

110g

)

590g

whole milk (

2 1/2 cups

)

60g

heavy whipping cream (

1/4 cup

)

30g

unsalted butter (

2 tablespoons

)

200g

chopped dark chocolate (at least 72% cacao) (

1 1/3 cups

)
for the topping:
20g

sugar (

1 1/2 tablespoons

)

230

cold heavy whipping cream (

1 cup

)

1

pinch of salt
chocolate shavings*** and pomegranate arils**** for topping
Instructions
The crust:
Place the flour, salt, and butter in a food processor fitted with the blade attachment. Pulse several times, until the butter blends into the flour, and there aren't any lumps bigger than a tic tac. Add the yogurt, and pulse 2 or 3 times to distribute. Drizzle in the water.* Pulse a few times until it can be squeezed together into a pliable and smooth dough (don't over-process). Shape the dough into a ball, flatten the ball into a disc, cover with plastic wrap, and refrigerate for 30 minutes.
On a lightly floured surface, roll the chilled dough out to between 1/8- to 1/4-inch thick; it should be wider than the pie pan (about 13-13.5 inches). Rotate occasionally as you work, but try not to handle the dough too much.
Once it's rolled out, gently wrap it around your rolling pin to transfer it to the pie pan. Unroll it onto a 9-inch pie pan and gently press the dough into place so it's in contact with the entire pan. Use scissors to trim some of the excess off, but leave about 3/4-inch of dough hanging past the edge of the pan. Go back and fold the edge under itself so it still overhangs by just about 1/8-inch (you shouldn't be able to see the pan from above). Crimp, let it sit at cool room temperature for 10 minutes, then refrigerate for 90 minutes.
Preheat the oven to 400°F (205°C) convection once the dough is almost done chilling.
Once the pie shell is ready to bake, dock it all over with a fork, and bake for about 20 minutes total, until golden brown. About 5 minutes into baking, check on it to see if it's sliding or puffing too much on the bottom. Take it out and dock it again with a fork to make it collapse, and nudge it back into place if it's shrinking/sliding. Put it back in the oven, and check on it again after another 5 to 10 minutes, repeating if it's puffing up again. Or feel free to use pie weights instead if you're not super experienced with pie dough (see note). **
The filling and toppings:
Combine the cornstarch, salt, pomegranate molasses, and eggs (off the heat) in a medium saucepan. Whisk together until there are no more lumps. Stir in the whole milk and 1/4 cup heavy cream, and whisk together until completely combined. Set over medium-high heat, and bring to a simmer while stirring constantly.
Once bubbles start to break the surface, cook for 1 minute (keep stirring), and then remove from heat. Immediately add the butter and chocolate, and stir until both the butter and chocolate have melted completely and incorporated into the filling.
Immediately pour it into the baked pie shell, and let it chill in the refrigerator for at least 3 hours before continuing.
While you're waiting on the pie to chill, place the sugar in the bowl of your stand mixer (or a stainless steel bowl), and place it along with the whisk attachment (or a regular whisk) in the refrigerator to chill.
When the pie is ready to come out of the refrigerator, whip the cream: add the 1 cup heavy whipping cream and a pinch of salt to the sugar, and beat at medium-high speed, until it reaches soft- to medium-peaks (don't beat it all the way to stiff peaks unless you plan to pipe it).
Top the pie with the whipped cream, not quite spreading it all the way out to the edges, and making little swooshes on the surface with a small offset spatula or knife.
Top with chocolate shavings and pomegranate arils, and refrigerate until you're ready to serve it. It keeps very well in the refrigerator for a few days, although the whipped cream may start weeping after the first 24 hours (don't make it more than 12 hours ahead of time for special guests, but enjoy the leftovers for days).
Notes
* If you measured precisely in grams, you can add the water all at once. If you're using volume, you should add the water in 2 installments, and you might even need to add a bit more to get it to hold together (volume is less precise).
** To prevent shrinking and puffing in the first place, you can use pie weights. If you go the pie weight route, you don't need to do the whole thing with the folded-under crust, and you don't need to let it rest in the refrigerator for so long. I hate pie weights, and always use this method to avoid them, but some might find this technique more trouble than it's worth, and it's totally a matter of preference. If you use pie weights, your pastry won't be as flaky and puffy, and you'll need to bake it for a few minutes without the weights to make sure the bottom browns. If you're new to baking, you might want to try using weights, because it's a little easier and failproof.
*** For big, bold shavings, make sure your bar of chocolate isn't too cold. I like to microwave mine for about 10-20 seconds, not to melt it, but just to help it soften very slightly and take the room temperature chill off. A slightly warmed bar of chocolate will let you shave off bigger pieces, and those pieces will look velvety rather than chalky. Simply drag your knife across the surface at a 45 degree angle (carefully, away from yourself), or use a veggie peeler.
**** The easiest way to seed a pomegranate is under water.