A few weeks ago, I shared my recipe for halva cardamom banana cream pie, and declared this my summer of pies. But as it turns out, this isn't so much the summer of pies as it is the summer of strawberry rhubarb alternatives. First, there was the late-spring combination of strawberry and jarareng, and now I'm posting this strawberry sumac one, inspired in large part by Majed Ali's cherry sumac date molasses pie and Jerrelle Guy's strawberry sumac granola tart. As it turns out, sumac is a great way to add some bright berry-like acidity to strawberries, which tend to get that very dull *McDonalds strawberry syrup flavor* when cooked for a long time.
While rhubarb is the more typical antidote to the cooked strawberry dulness, I just never seem to find it. Or, more accurately, I never seem to stumble upon it. In Hong Kong, it's usually only available through restaurant suppliers or ridiculously fancy supermarkets, and when I'm visiting Chicago, I spend most of my shopping time loitering in the Ziyad aisle of local supermarkets and making quick runs to Trader Joe's and Target.
Sumac, on the other hand, is available year round, it pretty much never goes bad, it's something you should have in your kitchen at all times, and it works beautifully in desserts. Sprinkle it on mango slices, make a mountain of fattoush with every meal, and bake this pie for those times when you just don't feel like making a special trip for a bundle of rhubarb.
Print
strawberry sumac pie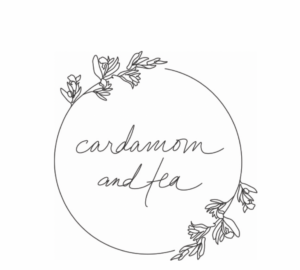 Prep Time:

1 hour

Total Time:

3 hours 45 minutes

Yield:

8 servings
for the crust:
400g

all purpose flour (about

3 cups

)

7g

salt (

1 teaspoon

)

230g

cold unsalted butter, cut into chunks (

2

sticks)

120g

cold plain yogurt (

1/2 cup

)

30g

cold water (

2 tablespoons

)
for the filling:
850g

hulled and quartered strawberries (

7 cups

sliced, from about

900g

/2lb whole)

150g

light brown sugar (

3/4 cup

)

20g

sumac (

3 tablespoons

)

1.5g

teaspoon salt (

1/4 teaspoon

)

60g

quick cooking minute tapioca (

1/4 cup

+

2 tablespoons

)
Egg wash: 1 egg yolk beaten with 2 teaspoon cream or water
Instructions
To make the crust: Place the flour, salt, and butter in a food processor fitted with the blade attachment. Pulse several times, until the butter blends into the flour, and there aren't any big lumps. Add the yogurt, and pulse 2 or 3 times to distribute. Evenly drizzle on the water. Pulse a few times until it can be squeezed together into a pliable and smooth dough (don't over-process). If the dough won't come together, add a few more drops of water at a time.
Shape the dough into 2 equal balls, flatten the balls into discs, cover each with plastic wrap, and refrigerate for just 30 minutes. Work on the filling while you wait.
To make the filling and assemble the pie: While the dough chills, combine the berries, brown sugar, sumac, salt, and tapioca, and let it sit for 15 minutes.
Preheat the oven to 400°F (205°C) .
On a lightly floured surface, roll a round of chilled dough out to between 1/8- to 1/4-inch thick; it should be quite a bit wider than the pie pan (the dough should be about 13-13.5 inches across).
Once it's rolled out, gently wrap it around your rolling pin to transfer it to the pie pan. Unroll it onto a 9-inch pie pan and gently press the dough into place so it's in contact with the entire pan.
Fill the pie shell with the strawberry filling, and spread out into an even layer.
Roll out the other disc of dough into a rounded-off rectangle that's about 11×13 inches (1/8- to 1/4-inch thick). Cut it into 6 2-inch-wide strips.
Assemble the lattice top: First, place 3 strips going in one direction, with narrow gaps in between them (use shorter strips for the 2 sides). Then fold back every other strip and place another strip perpendicular to them near the edge of the pie. Drape the lifted strips back over the perpendicular strip. Repeat, alternating which of the parallel strips are lifted, adding the next perpendicular strip each time, until the whole pie is covered.
Dab a bit of egg wash under each strip of lattice, to make sure it stays connected to the crust. Use scissors to trim away the excess crust (crimp it if you'd like, or don't if you prefer this look), and place the pie in the freezer for about 10 minutes (or the refrigerator for about 30).
Once the dough is firm to the touch, brush with the egg wash, and bake for 15 minutes at 400°F (205°C).
After 15 minutes, reduce the heat to 350°F and bake for another hour. If the edges of the crust start to brown too quickly, use a crown of tin foil for the last 20 minutes of baking.
Place the pie on a cooling rack for at least 2 hours, until it comes to room temperature.