A few weeks ago, I flew to Phoenix to celebrate Christmas with my whole big family. We had so much fun playing giant Jenga, hiking, and eating a million delicious tacos. While I was in town, I also got to cook with one of my favorite Assyrian food bloggers, Lisa from Seven Spice Life. We spent the morning at her house making an epic manakish feast, with lahm bi ajeen, and a couple of delicious variations on manakish za'atar (AKA manousheh).
The classic manakish with olives, tomato, labneh, cucumber, and mint was inspired by a trip Lisa took to Jordan, and the California-style one was inspired by all our favorite ingredients (goat cheese, blistered tomatoes, arugula, avocado, and garlicky pickled radishes). We used some incredible za'atar from Lisa's brother-in-law's family in Lebanon, and everything was just so perfect.
I've got some photos and the recipe for the two manakish za'atar variations, and Lisa was generous enough to direct and edit a video with all three manakish, including the lahm bi ajeen.
Print
manakish za'atar variations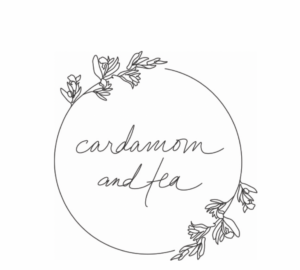 1/4 cup

extra virgin olive oil

1/4 cup

+

2 tablespoons

za'atar
Salt, to taste (about 1/4 teaspoon)

1

pound pizza dough
Semolina or cornmeal, for sprinkling
Toppings (See notes below)
Instructions
Place a pizza stone (or sheet pan) on the oven floor, move the oven racks up and out of the way, so you can easily access the pizza stone, and pre-heat the oven to 500° F (260°C).
Combine the olive oil and za'atar. Salt it to taste if you're using unseasoned za'atar.
Lightly flour a clean, food-safe work surface, use a knife or bench scraper to divide the dough into 4 equal pieces, and shape each chunk into a round ball.
Roll each dough ball into a circle, about 1/8 inch thick. To keep the round shape, rotate the disc about 90 degrees after each time you roll it out, and be sure to re-flour the surface every so often.
Sprinkle semolina or cornmeal on a pizza peel or thin cutting board. Place one dough disc on the cutting board. Top with about 1/4 of the za'atar mixture (about a heaping tablespoon) and spread it out using your fingers or the back of a spoon. Top with 1/4 cup of feta cheese, if using. Let it rest for about 5 to 10 minutes before it goes in the oven.
Once the oven has preheated, use a quick motion to move the pie from the pizza peel onto the pizza stone. Cook for about 5-8 minutes, until the edges start to brown and the bread is cooked through. The dough should be crispy and chewy, like really good brick oven pizza.
Repeat with the remaining 3 pies.
Notes
Toppings:
california-style manakish za'atar
cherry tomatoes + goat cheese + lightly dressed arugula + avocado + pickled radishes/onions + olive oil
Add a few halved cherry tomatoes and a handful of goat cheese crumbles to the manakish za'atar base after the za'atar oil goes on. Bake as usual, until the pizza is cooked through, the goat cheese is melted, and the tomatoes are slightly charred or blistered. Once it comes out of the oven, top with arugula (dressed lightly with oil and vinegar), avocado, pickled radishes or onions, and a little more extra virgin olive oil.
classic manakish za'atar
labneh + olives + cherry tomatoes + Persian cucumbers + mint + olive oil
Bake the manakish za'atar base as the original recipe suggests. Top with labneh, halved olives, quartered cherry tomatoes, large-diced Persian cucumbers, a few sprigs of mint chiffonade, and some more extra virgin olive oil