It's nearly Valentine's Day! To get in the spirit, I've got a bunch of new recipes on the horizon: two of my favorite Valentine's desserts, two lovely breakfasts, and one recipe that's actually kind of both, plus a round-up of some delightfully pretty pink sweets. Keep an eye out these next couple weeks. Today, I'm sharing my turtle baklava, inspired by the boxes of chocolate turtles I've been known to tear through every 14th of February, as well as my favorite dessert of all time, baklava (or baklawa/baqlawa as my family pronounces it).
I'm so excited for all these upcoming Valentine's Day recipes, because I think it's one of the best holidays for dining in. When Simon and I first moved in together (almost ten years ago! Which feels crazy to actually type), we would always treat ourselves to a prix fixe menu every year. We'd end up in a loud room with thirty other couples, all neatly lined up in tightly packed rows of identical two-seaters, eating identical food.
Eventually, we got sick of feeling like cattle, and started cooking at home for Valentine's Day, reserving anniversaries and birthdays for dining out. This year, we'll probably make my favorite, linguine with clams, and watch a corny rom com while talking through the whole thing like we always do. This baklava is perfect for such a dinner in with your partner, but you're definitely going to have some leftover, so you might want to make it the night before to bring in to the office.
But before I get to the recipe, I'll just share a few notes and reasons why I love it:
This recipe is a mash-up of two of my favorites, but it combines qualities of both in a way that makes sense. I've swapped baklava's walnuts and pistachios for pecans, an essential part of chocolate turtles. I've incorporated chocolate into the filling, but also drizzled some on top so you get that tempered chocolate snap when you take a bite.
And while turtles are full of gooey caramel, a soaking syrup is essential to good baklava, so I've swapped simple syrup for caramel sauce here. This substitution was a little tricky to get just right, because syrup (whether it's traditional simple syrup, honey, or this much less traditional caramel sauce) is not just something that gives baklava its sweetness, but the main binding agent, and the thing that keeps those layers of filo from flaking apart. So the caramel sauce had to be the perfect consistency.
Once I figured out the right proportions and timings, it was super easy to get consistent results, which I've included in the recipe below. Most importantly, you've got to pour the syrup on while it's still hot—otherwise, it will just sit on top and never seep into the layers. While you would normally pour a chilled or room temperature simple syrup over hot baklava, this caramel sauce has quite a bite of fat and protein, and it's far too viscous at room temperature. So make sure you follow the instructions carefully, and use the caramel while it's still hot.
In some ways, this recipe is super forgiving. For picture-perfect baklava, you've normally got to make sure the top layer of filo dough is flawless. But it's ok if that doesn't happen with this recipe, because at the end of the day it's just going to get doused in chocolate. Sometimes, you get a batch of filo dough that's just a nightmare to work with, you make it on a super dry day, or you don't thaw it properly (as you can see from the photo above, it happens to everyone), but it'll all look great once the chocolate goes on.
Print
caramel chocolate turtle baklava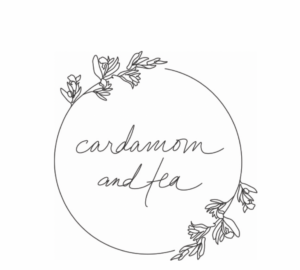 Prep Time:

about 40 minutes

Total Time:

about 3 1/2 hours

Yield:

about 6 dozen pieces
for the baklava:
Butter for greasing the pan

1

heaping cup milk chocolate chips for the filling (

170g

)

16 ounces

pecans (

454g

)

1/2 teaspoon

cinnamon (

1g

)

1/2 teaspoon

salt (

2.5g

)

16 oz

filo dough sheets (

454g

), thawed at room temperature for 4 hours

6.25 ounces

hot melted clarified butter (

177 grams

, or

3/4 cup

+

2 tablespoons

by volume)*
for the caramel syrup:
2 1/2 cups

sugar (

500g

)

3/4 teaspoon

salt

3/4 cup

water (

170g

)

1 1/2 cups

whipping cream (

350g

)
for the topping:
2/3 cup

milk chocolate chips for the topping (

100g

)
Instructions
Bake the baklava: Preheat the oven to 350°F/180°C convection**, and grease a rimmed sheet pan.
Place the chocolate chips in a food processor and blend until they're very finely chopped (or chop by hand). Add the pecans, cinnamon, and salt, and pulse a few times, until they're very finely chopped/coarsely ground (but careful not to over-process them into pecan butter!)
Make sure you have all your ingredients (including the clarified butter) ready before you open the filo dough. Place half of the filo dough on the sheet pan, spread the pecan mixture evenly over it, and place the rest of the filo dough on top of the pecan mixture.
Cut the baklava into diamonds by slicing straight across in the short direction, then diagonally (see photos in my original baklava post). It's best to work with a very sharp knife so that you don't tear, stretch, or dishevel the filo. It's alright if a few of the pieces go a little awry, but you want everything to stay pretty lined up.
Slowly and evenly drizzle the hot clarified butter over the sliced baklava.
Bake for about 25 minutes, until it has lightly browned. Make the caramel (below) while you wait. Make sure the caramel is hot right as the baklava comes out of the oven, and rewarm if necessary.***
Make the caramel syrup: First, get all your ingredients ready, because things will move very quickly.
Place the sugar and salt in a large saucepan with lots of room to prevent bubbling over. Pour the water down the sides of the saucepan, to make sure that none of the sugar is stuck to the sides (this will prevent crystallization****). Turn the heat to high, and bring to a boil without stirring.
Once it comes to a boil, give it a gentle stir with a wooden spoon to help it circulate (but do not let it slosh around, or your caramel might crystalize), and then do not stir it again. The sugar will dissolve after a couple minutes. Once the bubbles become tighter and smaller (after about 5 to 10 minutes), keep a close eye on it—it will start to turn amber, and will quickly progress to clear brown. You can decide how dark you'd like it to be—I like to wait for it to get a tiny bit smokey.
As soon as the syrup caramelizes to your liking, remove from heat and slowly pour in the heavy cream while stirring. Watch out, because it will bubble violently, and make sure your pot has plenty of room so it doesn't bubble over. Once all the cream is added, keep carefully stirring the mixture, which will continue boiling dramatically. After a minute or so of stirring, everything will come together a little, and it will calm down.
Set it back over medium heat, and cook stirring constantly for about 2 minutes, just until the caramel comes together and then thickens very slightly (adjust the heat to prevent boiling over). Do not let it continuously boil or it will become too thick.
As soon as the baklava comes out of the oven, slowly pour the hot caramel sauce over the surface. If the pan is wider than the filo, some of the caramel will pool at the sides. Simply scoop it up with a small spoon and drizzle back over the top.
Let it sit until it comes to room temperature, at least 2 hours, and then temper the 2/3 cup (100g) chocolate. Drizzle the chocolate over the room temperature baklava. Wait until the chocolate hardens. Cut through the lines you made before baking, and then serve. Store in the refrigerator for up to 6 days, or in the freezer for months. It's even better the next day.
Notes
* Clarified butter is really easy to make, and I've got a video and recipe here. This amount of clarified butter comes from about 8 ounces / 227 grams sweet cream butter (which is conveniently the amount in my clarified butter recipe).
** If you don't have convection, no worries—you might need to slightly increase the temperature and/or bake it for slightly longer. If your convection fan is particularly strong, you might want to bake without convection, otherwise the pieces of filo might go flying. I've only had this problem baking in commercial kitchens, and most home ovens won't actually blow things around.
*** The syrup will be much more pourable when hot, and it will more easily soak through the layers of filo. Usually, chilled or room temperature syrup is poured over baklava, but this caramel works better when warm (because the fat and protein from the cream will make it set up too much at room temperature).
**** Crystallization happens when grains of sugar fall into a concentrated sugar solution. If a grain of sugar sticks to the side of the pan in the beginning, and then finds its way back into the syrup halfway through boiling, it will set off a crazy chain reaction where the whole thing will seize up and get grainy. If you follow these instructions, you should be fine, but you can also brush the sides of the pot down with water while it boils if you want to be totally cautious (I don't like doing this, because it makes it take longer to boil off, and I've never had a problem with crystallization with the above method).