Glazes and icings are always beautiful, but most taste too cloyingly sweet to me. While royal icing has a lovely texture, it has very little acidity. Egg white and powdered sugar lend it that billowy texture, but don't give it much else. Many recipes get around the lack of acidity by using buttermilk, cream cheese, or lemon juice. These are a wonderful alternative, and I often use them in my own recipes, but these blackberry sumac scones need a little something extra.
When it comes to a magenta blackberry icing, there's little room to introduce any additional liquids. This recipe's blackberry icing gets its moisture, flavor, and color from five measly berries and nothing else. There's absolutely no wiggle room for a little squeeze of lemon juice.
sumac saves the day! (but don't worry if you don't have any)
If you added a squeeze of lemon juice to give this blackberry icing a little more zing, it would end up super runny. Moreover, that blackberry flavor and color would become totally watered down. But if you don't add any acidity at all, it'll taste like blackberry-flavored royal icing—certainly not a tragedy, but not the most exciting thing in the world.
Sumac is the hero of this whole situation, and you don't need very much of it to do the job. It adds acidity without adding any extra liquid, so you get as much flavor and texture out of those five blackberries as you possibly can. Moreover, sumac goes wonderfully with just about any berry.
If you don't have sumac at home, you can absolutely still make this recipe. A little pinch of citric acid will work just as well. And if you don't have citric acid around, you can always just leave the sumac out entirely. It will still be bright pink and beautiful, and while it won't have that sweet/tart flavor, it'll still be delicious. This recipe also has the added benefit of lots and lots of cream cheese in the scones themselves (think rugelach meets biscuit dough), so you're already a step ahead on the acidity front.
incorporating the blackberries
These blackberry scones are easy to throw together, but there is a trick to incorporating the blackberries without squishing them. Follow the recipe closely and they'll turn out just fine. But just remember not to start compressing the dough before sprinkling on the berries. And careful not to let the food processor overwork the dough to begin with.
Dump the loose crumbs onto the counter, sprinkle on the blackberries, bring the dough together while making sure the berries are evenly distributed, and then start to compress once they're all in place inside the shaggy mound of dough. It's really hard to squish them once they've got even pressure from the dough that's surrounding them, and even if you do manage to slightly squish one or two of them, it's not a big deal once they're already situated in the dough. Try not to use your fingertips, and only apply as much pressure as you need to bring it all together into a cohesive mound. And don't worry if a few of them peek through the top or sides—they'll turn out really pretty that way.
Print
blackberry scones with sumac icing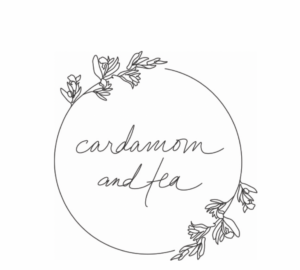 Prep Time:

15 minutes

Total Time:

35 minutes

Yield:

8 scones
for the blackberry sumac icing:
35g

blackberries (

5

blackberries)

125g

icing sugar (

1 cup

)

6g

sumac* (

2 teaspoons

)
for the blackberry cream cheese scones:
260g

all purpose flour (

2 cups

)

50g

sugar (

¼ cup

) + more for sprinkling

12g

baking powder (

1 tablespoon

)

6g

salt (

1 teaspoon

)

55g

cold unsalted butter (

3 tablespoons

)

115g

cold cream cheese (½ of an

8oz

brick)

2

large eggs (

100g

)

165g

blackberries (

1½ cups

)
Egg wash: 1 egg yolk beaten with 1 teaspoon water
Decoration: blackberry sumac icing (above), extra sumac, and extra blackberries
Instructions
For the icing: Place the blackberries, icing sugar, and sumac in a food processor. Blend until completely smooth, then move to a small bowl and set aside for an hour or two until you're ready to use. It should be very thick and should slowly run off of a spoon.**
Give the food processor a quick wipe or rinse to use again for the scones. No need to wash it fully, but just get rid of any big icing blobs or thick streaks, and dry it out if you rinsed it.***
For the scones: Preheat the oven to 400°F [205°C].
Place the flour, sugar, baking powder, and salt in a food processor. Pulse 2 or 3 times to blend. Cut the butter and cream cheese into approximately 1 tablespoon blobs as you add them to the food processor. Pulse about 10 times until only small lumps remain. Add the eggs and pulse about 6 more times, just until the eggs blend in and the dough starts forming little clumps.
Dump the clumpy crumbs out onto a parchment-lined sheet pan. Don't compress the dough yet and spread it out into a loosely even layer. Sprinkle on the blackberries evenly. Very gently shape the dough into a loose mound, taking care to keep the blackberries evenly distributed in the dough as you work, and being careful not to squish them. Some of the blackberries will peek out and some will be hidden inside the dough.
Once the dough looks like a shaggy mound, start to gently compress it into an approximately 7 inch [18cm] diameter circle (the blackberries will squish slightly, but once they're in the mound of dough, it's less likely you're going to totally smash one, because the pressure on them is now very even).
Cut the circle into 8 wedges, and space the wedges out evenly. Brush each wedge generously with egg wash, and sprinkle with a little extra sugar.
Bake for 20 minutes, until golden brown and cooked through. Let them cool either on the sheet pan or a cooling rack, and then drizzle with icing. Decorate with extra blackberries and a little more sumac before the icing hardens.
Notes
* If you don't have sumac on hand, see the note above the recipe for instructions to sub.
** If you're not weighing your ingredients precisely, you'll probably have to adjust a bit. If your icing turns out too thick (like a spreadable paste that doesn't run at all), blend in one additional small blackberry at a time until it reaches your desired consistency. If it turns out too thin, blend in a tablespoon more of powdered sugar at a time until it's very thick but still pourable.
*** If you make this recipe scones-first/icing-second, then you should wash the food processor fully in between because of the raw egg and flour.