I just got back from the Saveur Blog Awards in Charleston, South Carolina. I know it's cheesy, but I've never been out in the world and felt so at home and in such good company. It was such an honor to be nominated, and I'm still totally stunned that I won Editors' Choice for Best New Voice. I was up against some steep competition who deserved to win just as much as I did (including Esteban at Chicano Eats, who indeed won Readers' Choice for his beautiful work).
One of my favorite Saveur excursions was yesterday's rice harvest. We visited a beautiful local farm in the heart of the Ace Basin, where I got to see a rice field for the first time ever, and we all got to harvest rice with scythes and all. We are food bloggers, after all, so this mostly turned into spending twenty minutes photographing rice (many hilarious #caughtgramming photos resulted).
Rice is a staple of Assyrian cuisine, and it is often found alongside our other key staple, yogurt. We (along with many Middle Eastern cultures) enjoy yogurt on top of stuffed grape leaves, and we often eat it with savory toppings like za'atar and olive oil. There's also the distinctively Assyrian booshala, or yogurt and swiss chard soup, as well as gurdthu, or yogurt rice porridge.
My main concern when writing about gurdthu (and booshala for that matter) is that most people find it a hard food to wrap their heads around. With booshala, the idea of hot, savory yogurt sounds totally unfamiliar (although there are so many dishes in western cuisines which feature savory sour cream, crème fraîche, and cream cheese).
But I think gurdthu is even more of a stretch because it's neither sweet nor savory. It's simply the essence of rice and yogurt.
A couple months ago, I put the cart before the horse and posted a recipe for vanilla, bay, and cardamom spiced gurdthu with fresh figs and honey before ever addressing classic, traditional gurdthu in a post of its own. My sweetened version is delicious, but it takes a lot of liberties, and there's a beautiful subtlety in traditionally-prepared gurdthu.
In order to cook really good Middle Eastern food, it's important to master balancing sweet with savory, since this combination is key to many of our dishes. There's the pomegranate molasses you drizzle into red pepper muhammara, as well as the fenugreek seeds steeped in pickled mango brine, just to name a couple. These dishes balance the bright, sweet, and tangy with deep, savory, umami flavors. And what could be more sweet and savory than that?
And while I think that the concept of sweet and savory is important to our cuisine, I also think it's a concept that is way over-attributed in general. Amba is definitely sweet and savory—mangoes (even unripe ones) are on the sweet side, while fenugreek seeds have a distinctively savory flavor—but some ingredients are not inherently sweet or savory.
Take rice, for instance. Add sugar and milk, and you've got a dessert like rice pudding. Add garlic, shallots, stock, and parmesan, and you've got risotto. But add yogurt, butter, and an egg (three neutrals that work in everything from scrambles to pastries) and you've got something that doesn't just collapse this dichotomy into sweet-and-savory, but totally and completely defies it.
Print
gurdthu | yogurt rice porridge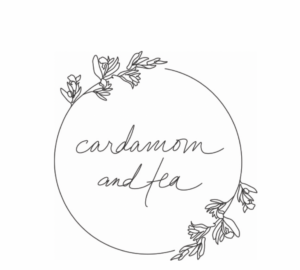 Prep Time:

40 minutes

Total Time:

20 minutes

Yield:

8 servings
4 cups plain whole milk yogurt (1 quart container of non-Greek yogurt or 1/4 of a homemade batch)
1 1/2 cups water
1/2 teaspoon salt
1 egg
2/3 cup medium grain rice, rinsed (e.g., Calrose)
1 stick melted butter (or to taste)
Instructions
In a stock pot, whisk together the yogurt, water, and salt.
Whisk the egg into the yogurt mixture.
Stir in the rice, and place the stockpot over medium heat. Stir constantly while you bring it to a simmer, about 10 to 15 minutes. Once it comes to a simmer, lower the heat until it is maintaining a bare simmer (low or medium-low heat).
Continue to stir occasionally for 20 minutes, until the rice is cooked through and the yogurt has thickened. It will thicken more as it cools.
Serve it hot or let it cool to room temperature, and drizzle with melted butter (about 1 tablespoon per serving, but you should do this to your own taste).