A few days ago, I posted a recipe for dolm'it koosa, or zucchini dolma. This old family recipe is perfect in every way, except that it leaves you with an unreasonable pile of zucchini guts. In fact, I think you end up carving away more zucchini than you actually end up using for the dolma. Most people usually find a way to put this precious zucchini pulp to use—my grandmother always sautées it with onions and serves it as a side veggie, and I recently learned about zucchini butter, which is now at the top of my to do list. But zucchini bread has always been my tried and true way of using up leftover zucchini guts.
In fact, zucchini bread is such a leftover-zucchini magnet, I don't think I've ever actually intentionally baked a loaf. In late summer, generous gardening friends will usually post on facebook about how they're just drowning in zucchini, begging for people to stop by and take some off their hands (while all of us lacking green thumbs and back yards roll our eyes in jealousy, while commenting "yes please!"), and many recipes besides dolma call for scraping out the insides before sautéeing, grilling, or spiralizing. There just always seems to be extra zucchini around.
So this recipe keeps with the spirit of not letting perfectly good zucchini go to waste. I've calibrated it to use up all the zucchini scraps from one batch of my zucchini dolma. But this recipe is so good, it actually wouldn't be totally crazy to go to the store just to pick up ingredients to bake a couple loaves. Or maybe it's more about reversing the causation… go to the store, buy eight Lebanese zucchini, core them, use the guts to make zucchini bread, and then make dolma with all those leftover zucchini shells you've got just lying around. Someone's trash is another's treasure!
Print
zero-waste zucchini bread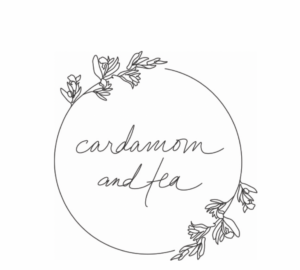 Prep Time:

25 minutes

Total Time:

2 hours

Yield:

2 medium loaves
prepping the zucchini guts:
2

pounds of zucchini guts (from

1

batch of dolm'it koosa) *

1/2 teaspoon

salt
baking the zucchini bread:
2 cups

wrung-out grated zucchini

1 cup

olive oil (not extra virgin)

4

eggs

1 cup

sugar

3/4 cup

brown sugar

1 teaspoon

ground cinnamon

3/4 teaspoon

ground allspice

3/4 teaspoon

ground cardamom

1 teaspoon

salt

4 cups

sifted flour

1/2 teaspoon

baking soda

2 teaspoons

baking powder

1 cup

chopped walnuts

1/2 cup

raisins
Instructions
Prepping the zucchini guts: Grate the zucchini using a food processor's grater attachment. If you don't have a food processor, very thinly slice the zucchini guts and then coarsely chop the thin slices (it's very hard to grate these by hand with a box grater).
Combine the zucchini with the 1/2 teaspoon salt and let it sit for 30 minutes. After 30 minutes, let the water drain away and then wring the zucchini out using your hands or a clean kitchen towel. Once all is said and done, you should have about 2 cups of wrung-out, grated zucchini (a little more or less is just fine).
Baking the zucchini bread: Preheat the oven to 350° F.
Butter 2 8×4 inch loaf pans. **
In a medium mixing bowl, whisk together the wrung-out zucchini, olive oil, eggs, sugar, brown sugar, cinnamon, allspice, cardamom, and salt, and whisk together until the whole thing is completely incorporated.
In a large mixing bowl, combine the flour, baking soda, baking powder, walnuts, and raisins.
Add the wet mixture to the flour mixture and stir to combine. Do not over-mix (stop mixing as soon as there are no large lumps of flour).
Divide the mixture evenly between the loaf pans.
Bake for about 1 hour. Start checking for doneness after about 50 minutes, by inserting a toothpick or wooden skewer into the center of the loaf. If it comes out with batter, it needs more time, but if it comes out with just some crumbs, it's ready to take out.
Remove from the pan and cool on a rack or clean, unscented kitchen towel for at least 30 minutes before cutting and serving.
Notes
* The idea with this recipe is to use the guts of the zucchini left over from making dolma, but you can of course just use 2 pounds of whole zucchini. The amount of guts left over from one batch of my dolm'it koosa should be exactly enough for this recipe (assuming you core them thinly enough).
** If your pan isn't nonstick (or is very scratched-up nonstick), make parchment slings for easy removal (butter the pan, place the sling, and add more butter to the parchment). Simply trace a butter knife around the bare sides and lift it out with the parchment flaps.