I've got a magic trick for you: put some torshi in a little bowl at your next dinner party, and watch it disappear as you refill it over and over again. These wonderful pickled veggies add the perfect little bit of crunch and acidity to any plate, and I'm so excited to finally share this one with you guys. While you should definitely stick to the salt/vinegar/water ratios in the recipe below, I left the flavorings open to adaptation, so you can feel free to add your favorite torshi spices to your batch. I prefer a blend of caraway and coriander seeds, but you can totally go for whatever combination sounds good to you (I listed a few options in the recipe).
This recipe has been a long time coming. I started developing it when I first started blogging almost three years ago, but I never got around to asking my grandmother to do a cooking demo until last summer. Then finally, after some tinkering, I developed and tested this written version of her recipe. I'm so glad I got some shots of my grandmother in her element, carefully preparing all the veggies and walking me through the process.
Keep in mind that these are refrigerator pickles, and not fermented pickles, so they need to be kept chilled. That said, they do last for quite a long time. Maybe I'll eventually develop a more traditional fermented torshi recipe (gimme another three years, k?), but in the mean time, I hope you guys enjoy this easier version my family has been making for years. They're so delicious, and have a super smooth, almost buttery flavor.
Oh also, totally unrelated to torshi—I just wanted to say a big thank you to everyone who has messaged me or commented on IG/Facebook to welcome us to Melbourne. We feel so at home, and we are so excited to get to know our new city a little better. And I can't wait to get back to recipe developing in my new kitchen once we move into our apartment next week!
Print
torshi (pickled veggies)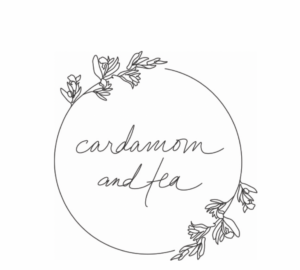 Prep Time:

30 minutes

Total Time:

30 minutes

Yield:

5 quarts of pickles
1

kg cabbage cut into large pieces (from

1

medium or

2

small heads)

450g

peeled and sliced celery (from

1

large bunch celery)

400g

peeled and sliced carrots (from a

1

lb bag)

1175g

water (

5 cups

), plus more for boiling

70g

salt (

1/4 cup

)
Your favorite torshi pickling spices (e.g., caraway, coriander seeds, and/ or turmeric), to taste

590g

apple cider vinegar (

2 1/2 cups

)
One

650g

container giardiniera peppers (

23 oz

), brine reserved *
Five

1

-quart mason jars
Instructions
Bring a large pot of water to a boil. Add the cabbage, and simmer for 6 minutes. Fish the cabbage out with a mesh spider or slotted spoon (don't dump out the water), place in a colander, and shock under cold water immediately until it's cooled down. Move to a large mixing bowl.
Repeat with the celery, simmering them for 3 minutes, then shocking them. Repeat with the carrots, simmering them for 4 minutes, then shocking them.
Bring the 1175g/5 cups water to a boil. Add the salt and pickling spices (if using), remove from heat, and stir until the salt has dissolved. Add the vinegar and brine from the giardiniera peppers to the salt water.
Mix together the blanched cabbage, celery, carrots, and giardiniera peppers. Stuff the jars with the veggie mix. Shake the jar slightly and nest the ingredients together to help the contents settle. Top each one with the brine, making sure everything is completely submerged (press the veggies down with a spoon if they are not compact enough). Screw shut, and refrigerate. Pickles should last in the refrigerator for at least 2 months, and are best after the first 24 hours (but are still very tasty even after about 2 hours of pickling). Discard them if they start to look or smell off.
Notes
* Feel free to leave out the hot peppers altogether. You'll end up with less pickles, but the ratio of brine:veggies will hold constant without the hot peppers.