Cooking at home on Valentine's Day is a lovely opportunity to skip the crowds, the restaurant floors with identical two-seaters as far as the eye can see, and the half-hearted and overpriced prix fixe Valentine's Day menus. Stay in, cook together, and watch an old movie with a silly amount of transatlantic accents. And definitely enjoy this biscoff cheesecake with sumac strawberries. It's sweet, tangy, and creamy, and leftovers keep wonderfully for days.
When I think of Valentine's Day dessert, I always think strawberries, even though they're woefully out of season in the US. So I usually end up finding a way to incorporate them while doing something extra to emphasize their flavor. The sumac in this recipe gives the strawberries a bit of extra berry flavor and tartness. So even if you're working with sad February berries, you'll be bringing out the best in them. Think strawberry rhubarb flavor in the middle of winter. Feel free to skip the sumac if you don't have it around (or if your berries are perfect as is).
You can also totally use frozen berries for the puréed glaze, which will add some peak-strawberry flavor to the whole cake. Frozen berries' texture isn't ideal for enjoying whole, but they are much more flavorful than fresh ones out of season. Plus, they work great in any puréed applications. You can use leftover frozen berries + chocolate milk to make smoothies next Saturday morning. Maybe even blend in a piece of leftover biscoff cheesecake if you're feeling it.
Print
biscoff cheesecake with sumac strawberries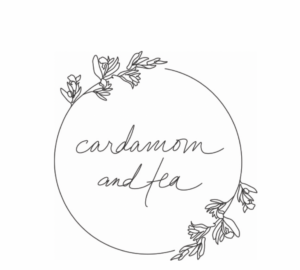 loosely adapted from this King Arthur Flour Recipe
Prep Time:

30 minutes

Total Time:

4 hours

Yield:

8 standard or 12 small pieces
for the cheesecake:
24

Biscoff Lotus cookies (

185g

)*

4 tablespoons

butter, melted (

55g

), plus more for coating the pan

1 tablespoons

sugar (

15g

)

1/4 teaspoon

salt (

1g

)

2

8-oz packages cream cheese, softened to room temperature

2

large eggs (

110g

)

2/3 cup

granulated sugar (

135g

)

1/4 teaspoon

salt (

1.5g

)

16 oz

small strawberries (

455g

)**
for the glaze:
8oz

medium strawberries (

227g

)

1 tablespoon

cornstarch (

10g

)

1/2 cup

sugar (

100g

)

2 tablespoons

sumac (

10g

)
Instructions
For the cheesecake: Preheat the oven to 350° F convection (177° C).
Finely grind the cookies in a food processor.
Add the melted butter, sugar, and salt, and process until everything is well-blended.
Lightly coat the sides of an 8 or 9-inch cheesecake round with oil or butter. Place the crumbly crust in the cheesecake round, and press it down into 1 even layer. Use a glass, measuring cup, or something else that has a flat bottom to press it compactly.
Place the cheesecake round on a rimmed baking sheet and bake for 10 minutes. Let it cool a little while you work on the filling, and leave the oven on.
Whisk the cream cheese, eggs, sugar, and salt together until completely smooth (whisk slowly so you don't incorporate too much air).
Pour the filling into the crust.
Bake for about 30 minutes, until it's just a little jiggly in the very center. Remove from the oven and let it cool to room temperature, then let it chill for at least 3 hours until it's completely cold.
Once it's chilled, remove from the pan and place on a serving tray.
Cut the tops off the strawberries, and then place them cut-side-down on the cheesecake.
For the glaze: Hull the 8 oz of strawberries and place them with the cornstarch, sugar, and sumac in a small saucepan, and use an immersion blender to process until smooth (or use a food processor).
Bring the puree to a simmer over medium-high heat. Simmer for about 1-2 minutes until the cornstarch activates and it thickens. Remove from heat and strain through a fine mesh sieve. Once you're ready to use it, add a few drops of water and rewarm in the microwave until it's a brushable consistency.
Brush the strawberries generously with the glaze.
Notes
* Feel free to instead use graham crackers. Just use 1 tablespoon more butter with them.
** If you don't have small strawberries, no worries—hull and slice them, and fan them out in a pretty design on the surface instead.
To store and make ahead: This keeps super well in the fridge. If you're making it for guests, you can make it about 12-24 hours ahead of time and chill it (you might want to brush it with the glaze at the last moment, so it doesn't get messed up from cling wrap). After a day or so, the strawberries will start weeping a little, but the leftovers are still amazing. If you want to store it longer, it freezes beautifully. I like to individually wrap them in plastic wrap, and then freeze. Thaw in the refrigerator overnight.