These cute little madeleine cookies are inspired by Persian love cake! I've flavored the batter with cardamom and almond, topped them with a rose glaze, and zhuzhed them up with rose and pistachio. Madeleines are notoriously wonderful right out of the oven (hi fellow lit majors!), so I've never gotten into topping them with chocolate. While they're delightful that way, I just can never bring myself to wait for them to cool.
So be sure to decorate these madeleine cookies right out of the oven, and enjoy them while they're still warm. You simply dip them in a light, lemony glaze, then immediately roll them in pistachios and rose petals. Persian love cake is brushed with syrup or glazed with icing, and this creates a similar effect. If you don't serve them warm, leftovers keep really well too (see the note below the recipe for instructions on storing them long-term).
Print
Persian love madeleines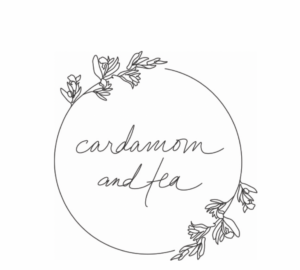 Prep Time:

25 minutes

Total Time:

2 hours

Yield:

about 20 madeleines
for the madeleines:
115g

unsalted butter (

1

stick), plus more for greasing

3

large eggs (

165g

), at room temperature

125g

sugar (

1/2 cup

+

2 tablespoons

)

2 teaspoons

rosewater (

10g

)

1/4 teaspoon

lemon zest

100g

flour (

3/4 cup

)

40g

almond meal (

1/3 cup

)

1/2 teaspoon

cardamom

1/4 teaspoon

baking powder

1/4 teaspoon

salt
Special equipment: 1 madeleine tray
for the glaze and decorations:
50g

powdered sugar (

1/3 cup

)

15g

lemon juice (

1 tablespoon

)

5g

rosewater (

1 teaspoon

)
Finely ground green pistachios
Edible rose petals
Instructions
Melt the butter in the microwave. While you work on the rest of the ingredients, set aside and let it cool so it's just warm.
Combine the eggs, sugar, rosewater, and lemon zest in a stand mixer fitted with a whisk attachment. Whisk at high speed for about 4-5 minutes, until it's very thick and pale (the trail of the batter should fall off the beaters and disappear into itself after 1 full second).
In a separate mixing bowl, combine the flour, almond meal, cardamom, baking powder, and salt, and place 1/2 in a sifter. Sift 1/2 of the dry ingredients over the egg mixture, and gently fold them in, followed by the other 1/2 (don't over-mix).
If the butter has cooled completely, slightly warm it in the microwave. Stir about 1/2 cup of the batter into the warm butter, then add the warm butter back into the batter and fold together (again, don't overmix). Place it in the refrigerator and let it chill for at least 1 hour, up to overnight.
Once you're ready to bake, preheat the oven to 375°F (190°C) convection* and generously grease a madeleine tray with more butter.
Scoop about 2-3 tablespoons of batter into each shell (it will vary, depending on their size). Smooth out their tops a bit with an offset spatula or knife
Bake for about 12 minutes, until their centers puff up and their edges lightly brown.
While they bake, make the glaze: combine the powdered sugar, lemon juice, and rosewater into a translucent glaze. Cover while you wait on the madeleines to bake.
Once the madeleines come out of the oven, pop them out of the tray. Dip the tops in the glaze, immediately roll in/sprinkle with the pistachios and rose petals while they're still wet. Serve warm or at room temperature.
Notes
* If you don't have convection, no worries, they just might take a couple more minutes to bake through and brown.
To make ahead/store: If you want to make these ahead, I highly recommend making the batter ahead and baking them at the last minute. The batter will keep perfectly well in the fridge for 24 hours. The madeleines themselves should absolutely never, ever, ever go in the refrigerator. They should be enjoyed shortly after baking, and if you have any left over, freeze them and thaw as needed.