I've been tinkering a bit with my lahm bi ajeen/sfiha recipe from the last year or two. And I've finally decided that I prefer making them with the corners pinched, a style I picked up from some of my Lebanese friends. My cousin Kris originally taught me to make them the flat way, which works wonderfully if you have a pizza stone and an extremely hot oven—indeed, making them that way results in a chewy-crisp crust similar to the best pizza Napoletana.
But after two international moves in three years, it's been a while since I've owned a pizza stone. Luckily, baking them with pinched corners at a lower temperature works great when you don't have a pizza stone. Otherwise, without a stone, a thin, flat crust has a tendency to turn out either too crackery or too soft.
When it comes to the filling, I do one thing differently than most other lahm bi ajeen/sfiha recipes. The secret to a fail-proof recipe for sfiha? I add a tiny bit of bread crumb to the meat.
You don't have to add breadcrumbs, and it's not exactly traditional, but yields super consistent results. Before I started adding breadcrumbs, I occasionally struggled with the meat shrinking up into a little hockey puck in the center of the pie, and also had a couple batches turn out soggy from the excess liquid trapped by the pie's sides. Breadcrumbs give excess moisture somewhere to go, and help prevent the meat from seizing up as the pies bake.
The following recipe only calls for two tablespoons of breadcrumbs. That's just enough to help out with the moisture problem, without "watering down" the flavors and meat, so to speak.
Print
sfiha | meat pies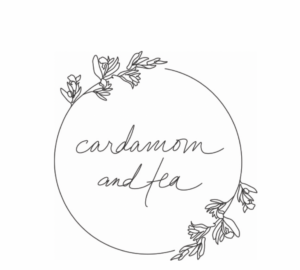 Prep Time:

30 minutes

Total Time:

1 hour 15 minutes

Yield:

16 small pies (each about the size of a slice of pizza)
1

pound lean, ground beef (

450g

)

2 tablespoons

pomegranate molasses (

35g

)

2 tablespoons

tomato paste (

30g

)

2 teaspoons

olive oil (

10g

)

1

jalapeño, seeded and minced (

15g

minced)

1/4 cup

chopped parsley (

10g

)

1/2

small onion, minced (

40g

)

1 tablespoon

Greek yogurt or labneh (

15g

)

2 tablespoons

breadcrumbs (

15g

)

3/4 teaspoon

salt (

4g

, or more to taste)

1/2 teaspoon

ground black pepper (

1g

)

2

lb pizza dough (

905g

)*
Instructions
Combine the ground beef, pomegranate molasses, tomato paste, olive oil, jalapeño, parsley, onion, Greek yogurt, breadcrumbs, salt, and pepper.
Divide the pizza dough into 16 equal pieces (about 57g each). On a lightly floured surface, roll each piece into a ball, and roll each ball out into a circle, about 1/8-inch thick (start with the first ball you formed into a circle, which will give it a second to relax, and then move down the line). Move the circles to 2 parchment-lined baking sheets.
Divide the meat into 16 equal pieces (about 38g each), and then place each piece in the center of each dough circle. Pat the meat down and spread it out, leaving a border between 1/4 to 1/2 inch. Pinch 2 opposite sides closed (see photos), and then pinch the other 2 sides closed. If the dough is too dry and floury, and you can't get it to stick, brush lightly with water before pinching.
Preheat the oven to 475°F (245°C) while the pies rise for about 15 minutes.
Bake for about 25 minutes, until golden brown and cooked through. They will take less time to bake on a lower rack, and may take as little as 10.
Notes
* Store-bought dough works wonderfully, or feel free to make a double batch of the dough recipe from this post.
Making ahead and storing: These keep wonderfully in the freezer, but they (like any bread) will stale much faster in the refrigerator. I like to reheat them by microwaving them for just a few seconds to get them started thawing, then throw them in the toaster oven for just a couple minutes to thaw all the way through and crisp up a little (keep an eye on them to make sure they don't burn).