I'm back in Hong Kong, and thinking about all the wonderful food from our trip to Chicago. When we were out and about we ate nothing but tacos. There are a million amazing taquerias in Chicago. So no matter where we happened to be, we could always find good tacos within minutes. But one day I actually made some tacos at home for a change. So I just had to share them with you, because they're my current favorite thing to make for dinner: mango fish tacos!
They're beer-battered and topped with quick-pickled mango, cilantro, radishes, and a little squeeze of lime juice. And I hope they become your new favorite dinner too!
The quick-pickled mango is inspired by amba, one of my favorite ingredients of all time. In case you haven't encountered it, amba is essentially pickled green mango. It's unbelievably tangy and bright, and it goes perfectly with fried food. Store-bought versions are almost always made with mango. But some homemade versions are even made with cabbage, carrot, or peppers. The uniting feature is that they're all pickled in a fenugreek brine.
Traditionally, amba goes with falafel (in Iraq and many other places). So it's no surprise that it also works wonderfully with perfectly crispy Mexican-lager-battered tilapia. Here, instead of classic amba sauce made with green mango, I've chosen semi-ripe mangoes, which are delicious on these tacos as more of a slaw than a condiment.
Hope you enjoy these mango fish tacos as much as we have!
Print
mango fish tacos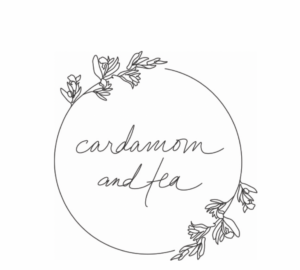 Total Time:

45 minutes

Yield:

20 tacos (about 2-3 tacos per serving)
for the amba (quick pickled mango):
½

of 1 medium red onion, sliced thinly
Apple cider vinegar

1

large semi-ripe mango, peeled and julienned*

¾ teaspoon

yellow curry powder

1 tablespoon

extra virgin olive oil
Salt, to taste (about ⅛ teaspoon)

1

pinch crushed red pepper
for the tacos:
1

–

2

cups neutral oil, for frying (e.g., canola, sunflower, peanut, etc.)

¾ cups

all purpose flour (

90g

) + about ⅓ cup more for dredging

¼ teaspoon

black pepper

¼ teaspoon

salt + more to taste
Half of an 11.2 ounce bottle Mexican-style lager

1 ½

pounds tilapia (

675g

), cut into about 20 pieces

20

small corn tortillas, warmed for a few seconds in the microwave or on the stove
Amba/pickled mango (above)
5 limes, each cut into 4 wedges
8 radishes, sliced thinly
Cilantro leaves for garnish
Instructions
For the amba: Soak the red onion in a couple tablespoons apple cider vinegar for 10 minutes.
Strain the red onion (discard the oniony vinegar), and combine with the mango, curry powder, extra virgin olive oil, salt, crushed red pepper, and some fresh apple cider vinegar to taste (about 1 teaspoon). Set aside.
For the tacos: Let ¾-inch of oil heat in a 10-inch frying pan (preferably nonstick or cast iron) set over medium heat, and make the batter while you wait on the oil to heat. The oil is ready when you dip the end of the fish in it and it immediately sizzles.
In a small mixing bowl, combine the flour, black pepper, and ¼ teaspoon salt, then pour in the half bottle of beer, mix everything together (don't overmix, and enjoy the leftover beer while you cook), and set aside.
Pat the fish dry with paper towels, and season with more salt (to taste). Once the oil is hot, dredge the fish in flour, shake off all the excess, and dip in the batter. Remove the fish from the batter and flap the fish on the side of the bowl once or twice to let the excess drip off.
Gently lower the fish into the hot oil, and then repeat with about 4 more pieces. Let them cook for about 3 minutes per side (carefully flip them over once they've turned golden brown on one side, and cook thick pieces a bit longer). Lower the heat if they brown too quickly, and keep an eye on them.
Remove the fried fish to a paper towel-lined plate, and work in batches until they're all fried (you can keep the plate in a 200°F oven for about 30 minutes to keep them warm).
Build the tacos at the very last second before eating (or set up a taco bar/taco table if you're cooking for a group). Each corn tortilla should be topped with a piece of fish, some pickled mango, radishes, and cilantro leaves. Serve with a lime wedge on the side.
Notes
Make ahead the day before: Prep all the components (mix together dry ingredients for batter, cut the fish into pieces, prep the limes, radishes, and cilantro). Make the mango topping and store in the refrigerator overnight. Soon before frying and serving, set everything out on the table or buffet. Whisk together the batter and fry the fish about 30 minutes before you plan to eat. Bring the fish to the table while they're still hot.
How to store leftovers: Leftovers keep in the refrigerator for a couple days, and can be reheated in a toaster oven at 350°F until crispy on the outside and warmed through. They'll be a little dryer leftover, but still delicious. The mango topping keeps in the refrigerator for several days. You can even freeze everything if you'd like to store it longer than a couple days (freeze the fish on a plate or sheet pan, then place in a tightly sealed plastic bag, and reheat in the oven. Keep the mango slaw in the freezer, and then let it thaw in the refrigerator overnight, or microwave it on low until it thaws. The texture of the mango will be softer after thawing, but it's still super delicious and holds up pretty well. And, of course, corn tortillas freeze beautifully).
* Semi-ripe mangos are firm, but yield slightly to pressure. Their flesh is tangy and sweet, and firm enough to hold its shape when sliced. Slice a bit off the bottom to steady it, then slice big fillets from the wide sides, and little fillets from the skinny sides. Peel the fillets with a vegetable peeler. Slice thinly, then julienne the slices (use the GIF series following this recipe as a guide).
slicing and peeling a semi-ripe mango (for mango fish tacos)