Yesterday I turned thirty-one! It doesn't have quite the same ring to it as "thirty," but so far, so good. For my birthday, we bought a big print of some figs for our living room wall, which makes me feel like we're finally settling into our place. Since we moved to Hong Kong a year and a half ago, I've just been way too busy to spend any time thinking about decor. So our walls have been absurdly blank forever, and I have this tendency to blame it on minimalism, as if this particular look was an intentional design choice.
I mean, I'm definitely a minimalist, and I like that we've taken our time filling our tiny apartment with only a handful of things we absolutely love. But sometimes I use minimalism as an excuse to never make a decision, and never spend time (or money) on making our place feel like home. I'm so glad to have found a little balance. Next up, maybe a fig tree for our little balcony, or an area rug to add a little more warmth to the living room.
So yeah, fig art is definitely a highlight of my birthday week. But also, this cheesecake! I developed this recipe for my family a couple months ago, and it was a hit. It's the perfect thing for a (shall we say…) more sophisticated birthday. It's got that classic and familiar lemon poppy flavor, but with a little twist, since the flavor comes from preserved lemons. Lemons become much more fragrant as they ferment, and their harsh citrus notes gradually mellow as their acidity and saltiness intensify. While you usually see preserved lemons in savory recipes, I love using them in sweets, because they taste simultaneously familiar and unexpected. They're super lemony, but not in the bright and sunny way you assume of a lemony dessert.
Preserved lemons are a little hard to track down in the US, but they're somewhere out there, and easy enough to make at home. If you preserve your own lemons at home, be careful how much you add to this recipe, because homemade ones tend to be saltier and more flavorful than commercial ones. I had luck finding some good ones at World Market, and I know the Spice House sells them too (if you're in Chicago, or don't mind ordering them online). Upscale supermarkets with decent international sections often carry them (like Whole Foods). They're not always available in Middle Eastern markets, because they're not a staple in every region's cuisine—they're most commonly used in North African cuisines.
To make this recipe, it's best not to go on a wild goose chase for the ingredients. Let the preserved lemons come to you. You'll be walking through the supermarket one day, and—bam! You'll see a big preserved lemon end-cap, and you'll grab a jar, go home, and make this cheesecake, followed by lots of delicious tajine over the course of the next few weeks. But don't be like me and the fig print—grab a bottle when you see them, and don't let the year pass you by without this preserved lemon poppy seed cheesecake in your life.
Print
preserved lemon poppy seed labneh cheesecake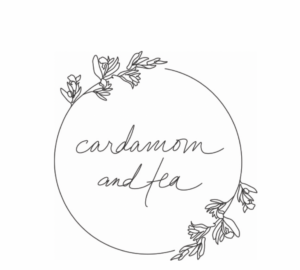 Prep Time:

20 minutes

Total Time:

16 hours
for the graham cracker crust:
12

full graham crackers (

180g

,

2 cups

)

5 tablespoons

butter, melted (

71 g

)

2 tablespoons

sugar (

30g

)

1/4 teaspoon

salt (

1g

)
for the filling:
1 1/2

pounds full-fat labneh (

680g

)*

2

egg yolks (

40g

)

3

large eggs (

150g

)

1 cup

sugar (

200g

)

1/4 cup

minced preserved lemon rind (

35g

)**

2 tablespoons

poppy seeds (

20g

)

1/2 teaspoon

salt, or to taste (

2.5g

)
for the topping:
1/2

pound full-fat labneh (

227g

)

2 tablespoons

sugar (

30g

)
a little extra labneh or Greek yogurt for touch-ups (reserve about 1 tablespoon)
more preserved lemon rind and poppy seeds for decoration
Instructions
Make the crust: Preheat the oven to 350° F convection (177° C).
Finely grind the graham crackers in a food processor.
Add the melted butter, sugar, and salt, and process until everything is well-blended.
Lightly coat the sides of an 8 or 9-inch cheesecake round with oil or butter.
Place the crumbly crust in the cheesecake round, and press it down into 1 even layer. Use a glass, measuring cup, or something else that has a flat bottom to press it compactly.
Place the cheesecake round on a rimmed baking sheet and bake for 10 to 12 minutes, until it turns a little golden. Let it cool while you work on the filling.
Make the filling: Lower the oven to 300° F convection.***
Place the labneh in a medium mixing bowl. Add the egg yolks and slowly whisk together to completely incorporate (use a whisk, but do not whip it together—you don't want to incorporate too much air into the filling).
Add the remaining eggs one egg at a time, mixing everything together completely with each addition.
Add the sugar and stir together until it all dissolves completely. Then stir in the preserved lemon rind and poppy seeds, and season with the salt (unless your lemons are super salty—see the note below).
Pour into the (slightly cooled) crust and bake for about 55 minutes, just until the very center is a little jiggly. Don't worry if it cracks a bit (it'll get covered).
Make the topping: Once the cheesecake comes out of the oven, let it sit while you make the topping.
Combine the labneh and sugar, and pour over the top. Carefully smooth it out, put it back in the oven for 10 more minutes. Remove from the oven, run a knife around the sides, and leave it at room temperature for about 2 hours before covering and refrigerating overnight. If you don't have all night, refrigerate it for at least 3 to 4 hours. Don't worry if the edges are a little rough—you will fix it later.
Once it's chilled long enough, you can touch up the edges before removing from the pan.**** Simply add a tiny dab of labneh or Greek yogurt to any rough spots around the edges, and smooth it out a little with the back of a spoon. Wash your hands very well or wear gloves, wet your finger, and smooth out the dabs of labneh. Without running a knife around again, remove from the pan, place on a serving plate, and sprinkle with poppy seeds and sliced preserved lemons (don't go too crazy with the preserved lemon decorations—they're extremely flavorful, and you mostly just want them for decoration).
Notes
* I developed this recipe with store-bought labneh, but you can use homemade. Just be sure to strain it long enough (the full 12 hours, or longer) or the cheesecake might not set correctly. If you buy store-bought labneh, make sure it's really good quality. It needs to be very thick and sour.
** See the notes above the recipe for where to find preserved lemon, and make sure there's no garlic or savory spices in the brine (a little hot pepper's just fine though). Commercially processed preserved lemons tend to have much less sodium than home preserved lemons, and brands vary. If you have particularly salty lemons, proceed with caution, and add them to taste instead of just adding the entire 1/4 cup. Don't add the extra 1/2 teaspoon of salt until you're sure your lemons aren't too salty. This amount worked perfectly with the brand I chose, but you should use your judgment.
*** If you don't have a convection oven, it will just take a little longer to bake all the way through. When I've used a conventional oven for this recipe, it's taken about 15 to 20 minutes longer to bake through.
**** I feel like food stylists usually don't tell you their secrets to getting a picture-perfect result, so I included my trick to getting clean edges on a cheesecake. Whenever I make cheesecake, the very top edges get all messed up when I run a knife around the sides. I've never found a way to avoid this. I think using parchment paper would prevent the problem, but I don't like the crinkly look that gives the sides. But this is a super easy way to fix the problem, and it works like a charm. You can of course just serve it as is and not worry about it, but if you're really going for it on Instagram, make sure you reserve an extra tablespoon or so of labneh for touch-ups.