(Jump to the kubba hamuth recipe.)
I recently had a great conversation with my friend Tony about community-centered cooking. He's preparing for an exciting upcoming project on Syrian food and community traditions. And we talked about a dolma project I'm working on. The two subjects aren't entirely unrelated, or as Tony put it:
"If you're sitting down rolling dolmas with your neighbors and family, you're bound to connect and share very intimate details, because you have all the time in the world. And that's so beautiful."
We covered so much ground, and whenever the topic would shift, Tony would preface it by saying, "So, I don't know if you want to fall down this rabbit hole, but…"
And here's the thing about me: I love falling down rabbit holes. I'm currently falling down a dolma rabbit hole right now. But I think the next one I want to fall down is kubba. Because from where I stand, I have a lot to learn.
intro to kubba / kibbeh
I mean, growing up Middle Eastern American, I know a bit about kibbeh/kubba. In case you're not already familiar, kubba is a meat and grain dumpling. There are a ton of different varieties. Some are named after the towns they're from, and others after the style in which they're made. While most are dumplings, some kibbeh are baked in a tray or eaten tartare/sashimi style.
My family is Assyrian from Iraq and Syria, and we have our family specialties. My Syrian family makes kbeibat and kibbeh bil sanieh. And my Iraqi family makes kubba Halab and sometimes also kubba hamuth. But I haven't experienced all that much outside of these.
what should this recipe be called, anyway?
So when I sat down to do a little research for this blog post, I realized that what I've been calling kubba hamuth is actually very different than most recipes out there. Most of them (e.g., Philip Juma's and MidEast Chef's) use rice or rice flour instead of wheat or bulgur. The only other recipe I found that uses bulgur is Julian's from Assyrian Dishes. She also adds greens, in her case swiss chard, which I highly recommend trying. I spoke with Hilda Sterner, whose kubba are made with rice, and she said that she would personally call my stew kubba pirdah, but that she also knows of a version that is made partly with cream of wheat.
Kubba hamuth basically means "sour kubba," referring to the lemony tomato stew it's simmered in. So the most crucial thing is that it's tangy. And while I'm tempted to spend all week obsessively researching it, I'm going to have to wait a while to fall down this particular rabbit hole. I'm looking forward to learning more about the nuances and regional variations of all the different kinds, whether fried, boiled, stewed, or baked in a pan.
But for now, while I'm busy tilting at other windmills, I'll just leave you guys with my recipe for kubba hamuth (…or something!). This is definitely the kind of recipe that's fun to cook as a family. So I hope you enjoy it in good company.
Print
kubba hamuth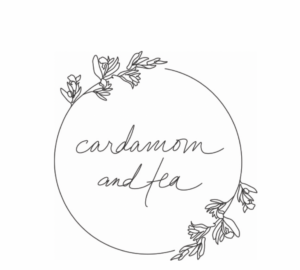 Prep Time:

1 hour 15 minutes

Total Time:

2 hours

Yield:

9 servings (about 55 kubba)
for the kubba shell:
1 cup

extra fine bulgur #1 (

200 grams

)

1

pound lean ground beef (

454 grams

)

1 teaspoon

baharat

1 teaspoon

salt
for the kubba filling:
1

pound lean ground beef (

454 grams

)

1/4

of 1 onion, finely minced (

45 grams

)

1/2 cup

finely minced parsley (

30 grams

)

1 teaspoon

baharat

3/4 teaspoon

salt

1 tablespoon

softened butter (

14 grams

)*
for the stew:
3 tablespoons

clarified butter or olive oil (

43 grams

)

3/4

of 1 onion (

135 grams

)

2

jalapeños, pith removed and minced (

50 grams

)

1/2 teaspoon

baharat
Two

14.5

-ounce cans diced tomatoes (Two 400-gram cans)

3 1/2 cups

stock
Salt to taste

4

packed cups torn or coarsely chopped dark leafy greens, like kale or spinach (

100 grams

)

3

to

4

tablespoons lemon juice (to taste)
Instructions
Make the kubba shell: Soak the bulgur in a few inches of cold water for 15 minutes, then strain it through a fine mesh sieve, wringing it out with the back of a spoon for a few seconds to get rid of excess water.
Combine the strained bulgur, ground beef, baharat, and salt in a food processor, and blend together for 3 minutes, until it forms a dough. The bulgur will still be a bit grainy, but it will break down slightly.
Make the kubba filling: Hand-mix the ground beef, minced onion, parsley, baharat, salt, and butter, just until combined.
Stuff the kubba: Wet your hands as you work to keep things from sticking. Take a level tablespoon of the kubba shell, roll it into a ball, and flatten the ball out in the palm of your hand. Take a shy tablespoon of filling, place it in the center of the flattened shell, and wrap the sides around it until it makes a sphere. Roll the sphere in your hands to smooth it. Repeat, and pace yourself as you work, so you don't run out of the shell or filling.**
Make the stew: In a stockpot or large dutch oven, place the butter or oil over medium heat for a couple minutes. Once the butter melts, add the onion and cook for about 6 minutes, stirring every minute or two, until they're a little golden.
Add the jalapeños to the stockpot, and cook for 3 minutes to soften them a little.
Add the baharat, give everything a stir, and then add the diced tomatoes and stock, and season to taste with salt. Bring it to a simmer over high heat, and then add the kubba one by one, slightly flattening each ball into a disc between your palms right before you add them. Allow about 30 seconds for everything to come back up to a simmer, then cover and reduce heat to medium-low.
Cook covered for 10 minutes, then gently stir everything, cover and cook for 10 more minutes.
After 20 minutes total, remove from heat, add the greens,*** give everything a gentle stir, and then add the lemon juice. The greens will take about 2 minutes to cook with the residual heat. Give it a final stir right before serving.
Notes
* You can make the filling with a fattier ground beef, but I developed the recipe this way so that you won't have to buy 2 different kinds. But if you have 1 pound lean meat and 1 pound higher fat meat, feel free to skip the butter.
** This recipe has the right ratio of filling to shell, but no worries if you have some leftover at the end. Simply make a few small meatballs with the leftover filling (or the leftover shell), and throw them right in with everything else.
*** Letting the greens coast will help it stay green instead of turning gray, but if you're making this ahead for guests, you might want to add the greens at the last second, because it will continue to cook as it cools down. Everything else can be made ahead of time, reheated later, and the greens added at the last minute. If you're just making this for yourself and your family, it keeps great as is, and the leftovers will be delicious. Kale in particular isn't traditional here, but it's fairly traditional to add some greens or other veggies to the stew, and kale is just what I had handy when recipe developing, so feel free to add your favorite veggie instead.