Masgouf (also known as masguf or masgoof) is always a hit. After you marinade the fish in lemon and spices, top it with a heap of tomatoes and onions, grill it to perfection, and serve it al fresco, absolutely no one can resist (except, of course, strict vegetarians, who should check back next week for two scrumptious vegan posts). But while just about everyone loves masgouf, we all have different palates and preferences. So I thought it would be fun to come up with a series of masgouf recipes, with something for every fancy.
But for now, to kick things off, I'm starting with my recipe for green and herby masgouf. So if you like smoothie bowls, lemony kale salads, and agua fresca, this is definitely the masgouf for you. The fish gets marinaded in parsley, cilantro, green onion, lemon, and curry powder. The green onions, instead of bulb onions, add extra brightness. And after it comes off the grill, you douse the masgouf with a confetti of herbs. In Baghdad, my grandparents' masgouf was made with catfish freshly caught from the Tigris River. This particular recipe really calls to mind that freshness, and it's perfect for a spring dinner with friends.
Print
green and herby masgouf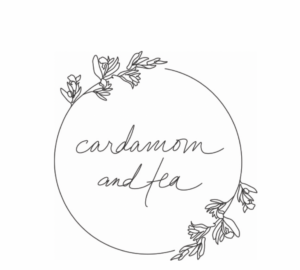 Prep Time:

30 minutes

Total Time:

1 hour

Yield:

2 to 3 servings (can easily be multiplied)
marinating the fish:
2 tablespoons

lemon juice

1 1/2 teaspoons

curry powder

1/2 teaspoon

olive oil

1/4 cup

+ 2 tablespoons of the herb mix (see note)

1/8 teaspoon

salt (or to taste)

10

to

12

ounces of white, lean fish fillets (about

1

big or

2

small fillets) *
topping and grilling the fish:
1/2 cup

large-diced tomatoes

1 tablespoon

lemon juice

1 teaspoon

curry powder

3 tablespoons

of the herb mix (to combine with the tomatoes) (see note)

1/2 teaspoon

olive oil

1/8 teaspoon

salt
to garnish: 3 tablespoons of the herb mix (see note)
Instructions
Marinate the fish: Add the lemon juice, curry powder, olive oil, herb mix, and salt to a large ziplock bag, seal the bag and mix everything around by squeezing the bag a few times.
Pat the fish dry with paper towels, and place it in the bag with the marinade. Squeeze the bag to evenly coat the fish in the marinade. Refrigerate for at least 30 minutes (or up to 4 hours ahead if you want to make it ahead).
When you're ready to cook the fish, preheat the grill. If you're broiling, set the oven to broil 5 minutes before you're ready to cook (all broilers work a little differently, so pre-heating times will vary).
Take the fish from the marinade, do not pat it dry, and place it on a grill-safe tray (with a rim if you're using the broiler).
Grill the fish: Combine the diced tomatoes, lemon juice, curry powder, 3 tablespoons herb mix, olive oil, and salt.
Top the fish with the tomato mixture, and grill (with the lid down) or broil until the fish is flaky. Cooking times vary, depending on how big your fish is and how hot your grill is, but you can count on at least 6 minutes.
Garnish with more fresh herbs.
Notes
Herb mixture:
1/4 cup minced parsley
1/4 cup cilantro
1/4 cup green onion
* catfish is pictured, but you could use tilapia, cod, carp, branzino, or any other similar fish.