The key to the best roasted kale is to drizzle on a super flavorful dressing before roasting. But what kind of dressing? That's entirely up to you! This recipe is super flexible, and you can use any dressing you'd like as long as it's got acidity, fat, and flavor. And because the ingredients are so flexible, you can easily make it vegan, gluten free, low carb—whatever you need.
The laziest / tastiest roasted kale method
My preferred kale roasting method yields a pan of kale that's both crispy and chewy. Some bits will be shatteringly crisp like kale chips, while some will be a bit chewier, like sautéed kale.
This is the laziest way to roast kale, because it requires you to just *leave it alone.* There's no flipping everything over halfway through roasting. There's no carefully fanning out your kale so it evenly dehydrates. There's just the chaos of the oven and the varied textures that it yields. And as it turns out, chaos is delicious!
Dressings that work well for roasted kale
While you could just roast kale with some olive oil, I'll never pass up an opportunity to introduce acidity and flavor. Pretty much all salad dressings have fat and acidity, so most work great for roasting vegetables.
So feel free to use any dressing that has acidity and fat. It can even be store-bought! But the following are some of my favorites that I use for roasting kale all the time:
creamy caesar dressing
Japanese roasted sesame dressing
vinaigrette (but, like, a good one, not a bland one)
gochujang sauce (like the prepared sauce you'd drizzle over bibimbap, not just straight-up gochujang paste)
Other veggies that are delicious roasted this way:
I've never met a veggie that doesn't taste delicious coated in dressing and roasted, but here are a few of my favorites (cook times and temperatures will vary from this recipe for other veggies, but the dressing idea holds constant):
brussels sprouts
sliced carrots
broccolini
winter squash
cabbage wedges
More kale recipes I love
Print
roasted kale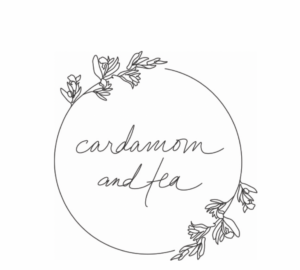 Author:
Prep Time:

5 minutes

Cook Time:

15 minutes

Total Time:

20 minutes

Yield:

4 servings
Leaves from

1

medium bunch kale

¼

to

⅓

cup [80 g] salad dressing*
Salt

3 Tbsp

finely grated parmesan, pecorino, or nutritional yeast (optional**), plus more for sprinkling at the end
Instructions
Preheat the oven to 350°F [180°C]. Line a sheet pan with parchment paper.
Place the kale leaves on the parchment-lined sheet pan. Top with the dressing and massage the leaves with your hands until they're very evenly coated. Spread the leaves out into an even layer and sprinkle with cheese or nutritional yeast, if using. Season with salt, as needed.
Bake for 15 to 20 minutes, until crispy in some spots and chewy in others.
Notes
* You can use literally any salad dressing you'd like as long as it has some fat and some acidity (including store-bought dressings). My favorite is a creamy caesar dressing (for that, I use ⅓ cup), but it also works great with a simple vinaigrette (for that, I use ¼ cup). Use your judgment about how much to add—it'll vary depending on how big your bunch is and how flavorful your dressing is.
Here's the vinaigrette I used for the kale in the photos (just whisk everything together):
2 Tbsp extra virgin olive oil
2 tsp mayo (can use vegan mayo or omit)
2 tsp balsamic vinegar
1 tsp mustard
1 tsp maple syrup
1 garlic clove, crushed through a press
1 big pinch salt
** Only use the cheese/nooch if your dressing goes with it. Alternatively, you could use sesame seeds, fennel seeds, or even cumin seeds—really anything that goes with your dressing of choice.