Rice pudding is too often a stodgy blob. Typically, it bubbles away until it's the consistency of peanut butter, then you plonk it into a bowl, and it immediately sets up like concrete. But lucky for us, it's super easy to make perfectly silky, creamy rice pudding instead.
This particular recipe has the consistency of a lovely custard or pastry cream. Pour it into cute little bowls, top it with all your favorites, and enjoy hot or chilled.
There are two secrets to this recipe's deliciousness:
1) make it creamy by using enough liquid, and
2) make it al dente by adding the rice in two stages.
how to make your rice pudding creamy
The secret to perfectly creamy rice pudding? Use enough liquid!
My recipe uses almost twice as much liquid as your average rice pudding recipe. It might seem like way too much when you first throw it together. But after a long simmer, the rice absorbs a ton of liquid, and also gives off a ton of starch. That starch thickens the liquid it's cooking in, and it all ends up being the perfect amount.
how to make it al dente
Creaminess is all well and good, but to keep it from turning out mushy (or worse, totally runny!), I add the rice in two stages.
Here's why that works:
The first addition of rice cooks for-absolute-ever, until it starts to break down and thicken the liquid. You'll notice slightly bigger bubbles in the milk, and the whole thing will take on an almost creme-anglaise-like consistency. *
You add the second addition of rice once the first addition has done its job. The first batch thickened the liquid, but the second batch only needs to cook until it's al dente. That way you'll have some chewier grains in the mix. As these rice grains cook, they give off even more starch, and the liquid thickens further.
And voilà! You're left with a perfect pot of pudding!
* Note: You could actually stop adding rice after the first addition, let it simmer for a while longer, and serve it as a more Middle Eastern style rice pudding (extremely silky smooth, and not super set).
rice pudding toppings
The recipe below includes 5 ideas of toppings for your rice pudding. But feel free to get creative, or even enjoy it plain on its own. You can't really go wrong!
The 5 described at the end of the recipe below are:
Rose pistachio
Cinnamon walnut
Strawberry sumac
Thai mango sticky rice
Vanilla biscoff
Enjoy the recipe, and don't miss my post on creamy oatmeal. Because apparently it's my mission in life to get people to add more liquid to their puddings and porridges.
Print
creamy rice pudding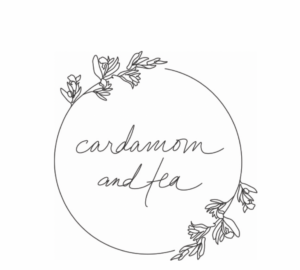 Author:
Prep Time:

5 minutes

Cook Time:

50 minutes

Total Time:

55 minutes

Yield:

8 servings
1 cup

[200g] medium grain rice, split into

¾ cup

[150g] and ¼ cup [50g]

8 cups

[1920g] milk of choice

⅓ cup

[65 g] sugar*

1

pinch salt
Flavorings and/or toppings (see note)
Instructions
Combine ¾ cup rice, milk, sugar, and salt in a large dutch oven or small stock pot.** Bring to a low boil over medium-high heat, stirring occasionally. Once boiling, lower the heat and let it simmer uncovered for about 30 minutes, until the rice is starting to fall apart. Stir occasionally as it simmers.
Add the remaining ¼ cup of rice, and simmer for another 20 minutes, unti that rice is cooked through but still holding its shape, and the liquid has thickened significantly. Stir a little more frequently for these last 20 minutes, scraping the bottom often. If/when it develops a skin, feel free to lift it away with a fork, or just stir it back in.
It should be a pourable consistency, but not runny. It will set a little more once you pour it into bowls. Stir in any flavorings off the heat (if using), pour into individual servings, and sprinkle on toppings (if using).
Notes
* A quick note on sugar: I don't like my rice pudding to be super sweet, so I only add 1/3 cup of sugar. It has a lot of natural sweetness from the milk and rice starches. But if you prefer a sweeter pudding (especially if you won't be topping it with something sweet), feel free to increase this amount, to taste.
** If you use a very wide pot, you may need to top it off with a little more water as the second rice addition cooks (because more water will evaporate). Keep an eye on it, and if it starts to look too dry, feel free to add a few tablespoons of water at a time. On the other hand if it is too thin (perhaps because your pot is very narrow), feel free to cook it a bit longer to reduce down further.
Toppings and flavorings:
Levantine rice pudding: Stir into the pot rosewater or orange blossom water (to taste—add it 1 teaspoon at a time, and taste as you go). Sprinkle bowls with some bright green ground pistachios and/or edible dried rose petals.
Cinnamon walnut: Sprinkle bowls with a mixture of chopped walnuts, brown sugar, and cinnamon
Strawberry sumac: See this oatmeal post and top bowls with macerated strawberries (sumac optional)
Thai mango sticky rice: Optionally make your rice pudding with "coconut beverage" (not the kind of coconut milk from a can, but the kind from a carton), top bowls with sliced mango and sesame seeds.
Vanilla biscoff: Stir in a teaspoon or two of vanilla extract or vanilla bean paste, top bowls with biscoff crumbles.