Well, the fact that you're here (hi! 🙋🏽‍♀️) means that you've probably been googling "plain donuts" in search of a perfect recipe. So I'm sure I don't need to convince you—plain donuts are just the absolute best! Whether you're into dunking, tearing off bites one piece at a time, or devouring a donut in a few big chomps with a big cup of coffee to wash it down, this recipe has you covered.
Donuts made with this recipe are not-too-sweet, they're crisp on the outside, tender on the inside, and they have a tiny hint of nutmeg. If you've ever had a plain old fashioned donut and noticed a subtly warm flavor that you couldn't quite pin-point, you were probably picking up on a little hint of nutmeg. To paraphrase Julia child: You should never bake something that causes someone to exclaim "Oh! Nutmeg!" But adding a faint whisper goes a long way in recreating the classic plain old fashioned donut you're probably familiar with.
reasons I love this recipe:
1. They feature ingredients you probably already have at home.
Old fashioned donuts are traditionally made with sour cream or buttermilk. But this recipe uses plain yogurt. Buttermilk is one of my all-time favorite ingredients, but nothing beats yogurt's convenience (it's in my fridge, and I'm guessing yours).
Tip: If you only have Greek yogurt, you can thin it out with some milk and then measure it for the recipe.
2. You can make them without a donut pan!
Deep fried donuts are wonderful for a couple reasons. First, it means you don't need to own a donut pan! I can't stand having specialty equipment around, so that makes me very happy. All you need is two differently sized cookie cutters. Or if you don't have pastry cutters, you can even use a thin-rimmed glass for the larger stamp, and for the smaller pastry cutter, you can use the back of a pastry tip or a screw-on bottle cap. Anyone with a container of canola oil and a heavy pan can deep fry, and I love that minimalist spirit.
3. They have a very authentic donut shop flavor.
But deep frying isn't just great because of its ease. Fried donuts also taste absolutely incredible (and it's not like any donut is going to win an award for healthiest snack—even the baked variety). Nothing else gets you that authentic donut shop flavor.
4. They're not too sweet.
These donuts are just sweet enough, but not so sweet that your coffee will taste like you added a spoonful of sugar after dunking. If you've got a bit more of a sweet-coffee tooth, you can absolutely sprinkle on some powdered sugar if you'd like to. I, however, will go for one of the un-sprinkled ones at the bottom of the pile. But it's entirely a matter of preference, and they're truly wonderful either way.
By the way, this is my last donut post in my donut series! Tomorrow, I'll be posting a roundup of all 6, with a few ideas of making your own variation (in case you want to branch out a bit—though honestly, I'll probably stick with this plain donut recipe 90% of the time). In the meantime, put the kettle on, and enjoy this recipe:
Print
plain old fashioned donuts (no pan required)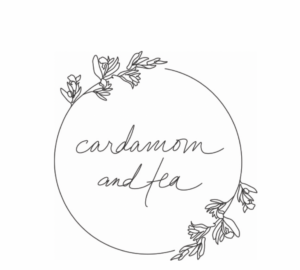 Yield:

about 8 to 10 donuts
Neutral high smoke point oil, for deep frying (e.g., canola)

250g

all purpose flour (

2 cups

), plus more for dusting

1g

(

½ teaspoon

) ground nutmeg

4g

salt (

¾ teaspoon

)

9g

baking powder (

2 teaspoons

)

45g

melted butter (

3 tablespoons

), cooled slightly

100g

sugar (

½ cup

)

50g

egg (

1

large) at room temperature

120g

plain unstrained yogurt (

½ cup

) at room temperature
Powdered sugar (100% optional)
Instructions
Set up a safe fry station on your stove or a dedicated deep-fryer. Make sure it cannot be knocked over. Set over medium-low heat so it can heat gradually while you prep the donuts, and set up a deep fry thermometer. Keep a close eye on it, and aim for it to reach 350°F [180°C] by the time you're ready to fry. If it heats too quickly, reduce the heat to low or turn off for a few moments until you're ready.
In a medium mixing bowl, combine the flour, nutmeg, salt, and baking powder. Whisk or sift together until completely lump free.
In a separate mixing bowl, combine the melted butter, sugar, egg, and yogurt. Whisk together until completely smooth.
Scrape the wet ingredients into the dry ingredients, then mix together just until combined (do not overmix).
Dust a clean counter with more flour, then scrape the dough onto the dusted counter. Sprinkle on a little more flour, then gently pat it into an oval.* Take care to make sure it's well dusted both underneath and on top. Roll it out to ½-inch thick, redusting above and below to keep it from sticking as you work.
Stamp out as many donuts as you can using a donut stamp or set of pastry rings. Collect the scraps**, re-roll, and stamp out more donuts.
Once the oil has heated, fry the donuts. They should take about 2 minutes per side at 350°F [180°C], and should be deeply brown (but not burnt) and cooked through. Remove to a paper-towel-lined plate or cooling-rack-lined sheet pan to cool.
Notes
* Do not knead the dough or incorporate the flour into it, or it will turn out dry—just pat it into shape.
** To get a really good re-roll out of the scraps, try not to let any flour touch the freshly stamped edges, and compress them together so the bare edges mush together with other bare edges. Try not to introduce a lot of new flour. Feel free to fry the donut holes, or re-roll them with the scraps (if you fry them, they will take about 30 seconds less per side).