All of this week's donuts are a joy to eat, but I love the process of making cinnamon sugar donuts the most. There's nothing simpler than rolling still-hot donuts in cinnamon sugar, and then calling it a day. They are also low-maintenance travelers, since you don't have to worry about icing crumbling or decorations falling off, so these are one of my favorite things to bring to someone's house as a host gift.
This brings me to one of my personal favorite rules of thumb:
When you go to someone's house for dinner, if you're going to bring food as a little gift, make it a breakfast they can enjoy the next day!
I mean, obviously I'm going to bring food to your house if I'm coming over for dinner (I mean, have you met me?). But I always worry about bringing something homemade, putting the host in an uncomfortable position where they feel like they have to shoehorn it into the meal. Breakfast solves everything, because it sends a glaringly obvious signal that it is 100% for the hosts only.
Wine, chocolate, and coffee are my favorite store-bought things to bring. And it's not like you have to bring something homemade in the first place. But when I feel like making something, granola, donuts, scones, and crêpes are wonderful options.
As usual, there's a little sneak peak at tomorrow's donut in one of the below photos. But in the meanwhile, I'll leave you with my recipe for these cinnamon sugar donuts. Keep them all to yourself, or bring them to a friend's for dinner!
Print
cinnamon sugar donuts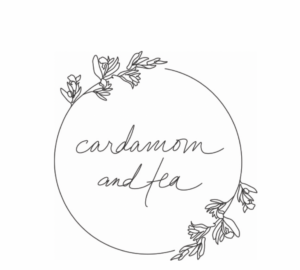 Yield:

about 8 to 10 donuts
For the cinnamon sugar:
60g

(

¼ cup

) granulated sugar

8g

(

1 tablespoon

) ground cinnamon
For the donuts:
Neutral high smoke point oil, for deep frying (e.g., canola)

250g

all purpose flour (

2 cups

), plus more for dusting

2.5g

(

1 teaspoon

) cinnamon

4g

salt (

¾ teaspoon

)

9g

baking powder (

2 teaspoons

)

45g

melted butter (

3 tablespoons

), cooled slightly

100g

sugar (

½ cup

)

50g

egg (

1

large) at room temperature

120g

plain unstrained yogurt (

½ cup

) at room temperature
Instructions
Make the cinnamon sugar: mix together the sugar and cinnamon, and set aside.
Set up a safe fry station on your stove or a dedicated deep-fryer. Make sure it cannot be knocked over. Set over medium-low heat so it can heat gradually while you prep the donuts, and set up a deep fry thermometer. Keep a close eye on it, and aim for it to reach 350°F [180°C] by the time you're ready to fry. If it heats too quickly, reduce the heat to low or turn off for a few moments until you're ready.
In a medium mixing bowl, combine the flour, cinnamon, salt, and baking powder. Whisk or sift together until completely lump free.
In a separate mixing bowl, combine the melted butter, sugar, egg, and yogurt. Whisk together until completely smooth.
Scrape the wet ingredients into the dry ingredients, then mix together just until combined (do not overmix).
Dust a clean counter with more flour, then scrape the dough onto the dusted counter. Sprinkle on a little more flour, then gently pat it into an oval.* Take care to make sure it's well dusted both underneath and on top. Roll it out to ½-inch thick, redusting above and below to keep it from sticking as you work.
Stamp out as many donuts as you can using a donut stamp or set of pastry rings. Collect the scraps**, re-roll, and stamp out more donuts.
Once the oil has heated, fry the donuts. They should take about 2 minutes per side at 350°F [180°C], and should be deeply brown (but not burnt) and cooked through.
Remove to a paper-towel-lined plate or cooling-rack-lined sheet pan for just a few seconds. Once the oil has drained away a bit, immediately roll the still-hot donuts in the cinnamon sugar.
Notes
* Do not knead the dough or incorporate the flour into it, or it will turn out dry—just pat it into shape.
** To get a really good re-roll out of the scraps, try not to let any flour touch the freshly stamped edges, and compress them together so the bare edges mush together with other bare edges. Try not to introduce a lot of new flour. Feel free to fry the donut holes, or re-roll them with the scraps (if you fry them, they will take about 30 seconds less per side).