Sarah Carey's wonderful youtube series introduced me to my favorite weeknight cooking strategy: using one or two "high impact ingredients" to effortlessly build flavors that don't taste effortless. These ingredients have the magical ability to transform a boring dinner into an exciting treat by working smarter instead of harder. And that's why you should have a few high impact ingredients on hand at all times. Even though they sometimes take a little bit of preparation up front, once you've whipped up a batch and long-term stored them, you can rest on your laurels for months.
Banadurah harrah just means "spicy tomatoes" in Arabic. It's a tomato salsa by any other name, and it's one of my favorite high impact ingredients to have on hand. I make mine by simmering diced tomatoes until their juices evaporate and the tomatoes start to break down into a sauce, then I add a decent amount of dried mint and hot pepper, as well as lemon juice to thin out the sauce and to give it a tangy, concentrated flavor.
In this recipe, banadurah harrah lends a punch of flavor and texture to roast squash, a veggie that can become a little monotonous when you've fallen into a plain old steaming and roasting routine. You can totally just make the half-recipe of banadurah harrah (as called for in the recipe below), and then forget about it. Or you could make a full recipe, freeze the remaining banadurah harrah, and then use it for more good stuff later on. I've got another post featuring banadurah harrah coming up in January, and it doesn't even involve any actual cooking! (cue the angelic chorus).
Print
roasted banadurah harrah squash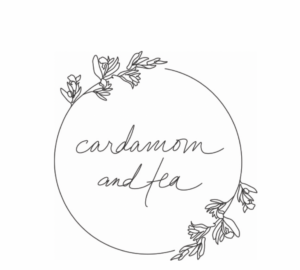 Prep Time:

15 minutes

Total Time:

45 minutes
1/2 recipe simmered banadurah harrah (or make a full recipe and freeze half of it for another time)
1 1/2 pounds kabocha or acorn squash, cut into 1/2-inch wedges or slices
1/4 teaspoon salt, or to taste
2 teaspoons olive oil, divided in half
optional: 1/2 teaspoon dried mint or other herbs for garnish
Instructions
Preheat the oven to 400° F (205°C).
Purée the banadurah harrah with an immersion blender, food processor, or simply mash it up really well with the back of a fork if you're not feeling ambitious.
In a mixing bowl, combine the squash, salt, and 3/4 cup of the banadurah harrah, and mix together until the squash is evenly coated.
Coat the bottom of a large skillet, casserole, or small sheet pan with 1 teaspoon of olive oil. It needs to be large enough that you can fit the squash into about one slightly overlapping even layer.
Arrange the squash in one even layer in the dish, and then scrape the bowl with a rubber spatula and top the squash with any remaining sauce.
Evenly drizzle with the remaining teaspoon of olive oil.
Roast in the oven for 30 minutes, stirring everything halfway through. The squash is done once it's tender and coated with a dry tomato crust.
Serve with the rest of the banadurah harrah on the side or dolloped on top, garnish with dried herbs.