Fluffy buttermilk mashed potatoes are straightforward enough: boil some potatoes, mash them, and fold in some buttermilk and melted butter—and voilà! You've got some very decent mashed potatoes.
But if you want to up your game, I'm sharing a few tips and a fail-proof recipe below. Lucky for us, fantastic mashed potatoes are just as easy to make as the standard fare.
how to make the best (and easiest!) fluffy buttermilk mashed potatoes
1) Use plenty of buttermilk
Many recipes call for just a splash of buttermilk. But for light and fluffy mashed potatoes, you've got to add a little more than you might think. My recipe below calls for a whole cup of buttermilk, which gives mashed potatoes the most delightful texture. If you're skeptical (or if you're not sure how much your potatoes weigh), feel free to drizzle it in slowly, stopping once you reach your desired consistency. Just make sure you mash your potatoes fully and don't leave any big chunks; otherwise, cut back on the buttermilk.
2) Add whole garlic cloves to the boiling water
I love roasted garlic mashed potatoes as much as the next person, but I don't usually have the patience (or forethought) to roast the cloves. The next best thing: Add your whole garlic cloves to the boiling water along with your potatoes. By the time your potato cubes are light and fluffy, your garlic will have become spreadably soft (and absolutely not soggy, in case you were worried). It obviously doesn't take on the same caramelized flavor as roasting. But they're absolutely lovely, and have a similarly mellow flavor and texture. Once you mash them into the potatoes, I think you'd be hard-pressed to tell the difference.
3) Use a starchy potato variety
To maximize fluffiness, choose russets or another starchy variety. Yukon golds will also work here, but definitely stay away from anything like the waxy red varieties. (If for some reason you do go with a waxier variety, you may need to cut way back on the buttermilk).
4) Add some toppings (if you want to!)
But don't feel like you have to. These mashed potatoes are wonderful without any chives or extra melted butter. But feel free to have fun and get creative.
Print
fluffy buttermilk mashed potatoes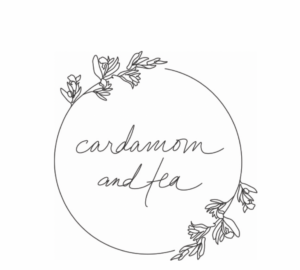 4

to

5

medium peeled russet potatoes, cut into

1

-inch cubes [905g peeled]

8

to

12

medium peeled garlic cloves [30 g]

2 tablespoons

[30g] butter

1 cup

[240g] buttermilk

½ teaspoon

black pepper
Salt, to taste
Chopped chives (optional) and more melted butter (optional), for serving
Instructions
Bring a large stockpot of water to a boil over high heat. Add the potatoes and garlic cloves. Let it come back up to a boil, and then reduce the heat to maintain a low boil. Let them boil for about 15 minutes, until the potatoes and garlic are both completely tender.
Strain the potatoes and garlic, and leave them in the pot removed from heat. Add the butter and mash everything together. Once the butter melts and the potatoes and garlic are smashed, stir in the buttermilk, black pepper, and salt to taste (about 1 tsp), and place back over low heat. Stir constantly for about 2 minutes, just to allow it to warm up. Place in a large bowl, and top with chives and a little more melted butter, if using.