Caraway seeds show up in so many delicious Middle Eastern foods (not to mention North African, European, and Indian cuisines, which are no stranger to this ingredient). For instance, there's Lebanese spiced rice pudding, there's May Bsisu's Palestinian variety of za'atar with caraway seeds, and there are dozens of spice blends, which wouldn't be the same without it. But if you're not very familiar with a caraway-heavy cuisine, you might have only experienced it in the form of seeded rye. And that's not a bad place to start, because seeded rye is magical. I particularly love it grilled with slices of havarti, or toasted and slathered with nutella.
But because of the ubiquity of seeded rye, and the relative scarcity of caraway in other dishes, I think many people associate caraway exclusively with rye bread, sometimes even thinking of the two flavors as synonymous. But the indelible taste of seeded rye comes almost entirely from this spice, while the rye flour flavor subtly fades into the background. Sometimes when an ingredient has become so strongly associated with one particular context, it can be hard to separate the two, and it can be rewarding to experience familiar flavors in unexpected contexts.
Last spring, you may have read my post about an Assyrian dish that boldly features the flavor of caraway. When I was visiting my grandmother in Arizona, we recreated a cheese her family made in rural Syria. In Assyrian, we call it "gubta mtumarta," which means buried cheese. This tradition of preserving cheese in clay pots underground is practiced by a few different Middle Eastern and Mediterranean cultures, but everyone makes theirs a little differently. My family, and many other Assyrian families, tend to preserve their cheese along with caraway seeds, which is what gave me the idea for a caraway mac and cheese bake.
I originally wanted to use Middle Eastern cheeses for this recipe, but they're harder to track down in the US, and so to make grocery shopping a little easier (but still as similar to gubta mtumarta as possible), I've chosen three Mediterranean cheeses, which can be found in most upscale supermarkets: minouri, fontina, and parmesan. And yet, minouri and fontina are sometimes a little hard to track down, so I've tried the recipe with a few even easier-to-find, less expensive substitutes, which leads to a slightly different, but (unsurprisingly!) equally delicious mac and cheese.
If you're substituting cheeses, just remember that you essentially want to have one cheese that breaks up and becomes a little creamy, one cheese that turns gooey and stringy, and one cheese that adds a sharp flavor. If you can't find minouri, try feta, and if you can't find fontina (or if it's prohibitively expensive), try mozzarella. Just make sure you don't use fresh mozzarella, and make sure you hold back a little on the salt if you use feta instead of minouri.
This recipe gets its flavor both from caraway seeds and seeded rye bread. So if you're not so sure about experiencing caraway in a different context, everything is tucked under a security blanket of teeny tiny seeded rye croutons. This mac and cheese (like any mac and cheese!) goes great with barbecue or anything grilled, and it's particularly refreshing alongside a lovely summer salad.
Print
caraway mac and cheese | mac and gubta mtumarta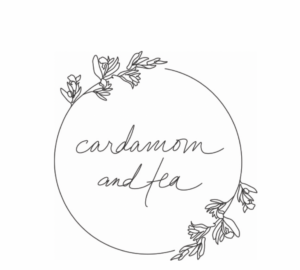 Prep Time:

25 minutes

Total Time:

1 hour 10 minutes

Yield:

8 servings
Butter for greasing the casserole
1 pound tubular pasta (chiocciole, also known as pipe rigate, is pictured here, but you could use elbow macaroni, cavatappi, or any other tubular noodle)
1/2 stick (1/4 cup) unsalted butter
3 tablespoons flour
3 cups whole milk
5 ounces chopped or crumbled minouri (or another creamy, crumbly, mild cheese, like feta, ricotta, or fresh goat cheese)
10 ounces grated fontina (or a stringy melting cheese, like non-fresh mozzarella or monterey jack)
5 ounces grated parmesan (or another sharp, dry, salty cheese, like pecorino romano)
1 egg
1/2 teaspoon fine sea salt, or to taste (if you're substituting cheeses, adjust the salt as necessary)
Black pepper to taste (about 10 grinds)
1 1/2 to 2 teaspoons caraway seeds *
2 tablespoons melted unsalted butter
3 cups small-diced cubes of seeded rye
The greens of 1 or 2 green onions, sliced thinly (about 1 to 3 tablespoons, to taste)
Instructions
Bring at least 2 quarts of salted water to a boil, and grate the cheeses while you wait.
Preheat the oven to 350° F.
Butter a 9 x 13 inch casserole (or another similar oven-proof container, such as a large cast iron dutch oven, capable of holding 3 quarts).
Cook the pasta according to the package instructions, pulling it off the heat 1 or 2 minutes shy of al dente. It should be unpleasantly al dente, chewy with a very slightly stale center. Once it's done, strain it and add it back to the stock pot.
While the pasta is cooking (or immediately after), melt the 1/2 stick of butter in a saucepan over medium-low heat. Once it has melted, let it bubble for about 1 to 2 minutes, until the bubbling starts to get a little quieter, and then add the flour and whisk together immediately. Continue to whisk for about 3 minutes, until the mixture turns a little golden.
Add the milk while whisking everything together. Raise the heat to medium-high and continue to whisk. Once it comes to a simmer and thickens, remove from heat.
Whisk the minouri into the milk, breaking it up with your whisk against the side of the pan (it's okay if it still looks a little lumpy).
Add the fontina, parmesan, egg, salt, pepper, and caraway seeds to the warm milk and stir together to combine.
Add the cheese sauce to the pasta and stir until it's very evenly combined.
Spoon the mac and cheese into the buttered casserole. Smooth it out a little with the back of a spoon.
Evenly drizzle the 2 tablespoons melted butter over the rye cubes and toss together to coat. Sprinkle the bread cubes over the mac and cheese.
Bake for 35 to 40 minutes, until it's golden brown and cooked through.
Garnish with green onions.
Notes
* Caraway is usually easy to find in the spice section of the supermarket (but it's not flying off the shelves, so check the expiration date). I usually use 1 1/2 teaspoons of caraway, but some people prefer a stronger flavor, so adjust the seasoning to your preference. The amount you'll add also depends on the flavor of your rye bread. Some rye breads are made with just a few caraway seeds sprinkled on top, while some have a ton of caraway flavor. I once made this with a very subtly flavored seeded rye, and had to use 2 full teaspoons of seeds. Use your own judgment, based on your own preference and your ingredients.