Jajik is an important part of cuisines of the Middle East, Caucasus, North Africa, Mediterranean, and South Asia, but it doesn't always go by the same name. On the Indian subcontinent, there's raita, in Egypt, there's salatet zabadee, in Greece tzatziki, in Turkey cacik, and in Iraq jajik/jajeek. Most recipes I've found for Iraqi jajik include grated cucumber, which is certainly very traditional, but making jajik without cucumber is actually another conventional way to make it in the Middle East. My family's Assyrian jajik is 100% cucumberless, and flavored entirely by fresh dill. Instead of yogurt, we use cottage cheese, but the Iraqi yogurt version can be made without cucumber too.
While each variety is delicious on a toasted English muffin, I particularly love cooking with the kind flavored only with dill, black pepper, and garlic. It's not quite that cucumbers can't be cooked—they're actually delicious grilled. And just like grilled watermelon, the goal with grilling cucumbers is to give them some nice caramelized flavor on the outside, while leaving the insides totally raw. The worst is when the grilled cucumbers get that floppy stewed flavor inside. And I think that's why I've never really been a big fan of marinating chicken in cucumber jajik and then roasting it.
Instead, I love roasting chicken with a jajik more like the one I grew up with. Just like with any yogurt or buttermilk marinaded chicken, the moisture cooks off in the oven, the proteins concentrate, and you end up with nothing but tender chicken with the most delicious caramelized crust. I also like to dollop on a little extra reserved jajik right before serving. It brings back some of the fresh flavors lost to the magic of the oven.
The za'atar potatoes are just a bonus here, and you can certainly make these two dishes separately, but I don't know why you ever would, since they can go into the same oven, and then *presto* dinner! If you're looking for something to flesh out this meal, a simple green salad goes perfectly on the side (simply dress your favorite salad greens in olive oil with a little vinegar, and sprinkle with some parmesan). And if you're looking for something similar but vegetarian, jajik is also delicious over chickpeas and rice.
Print
jajik chicken with za'atar potatoes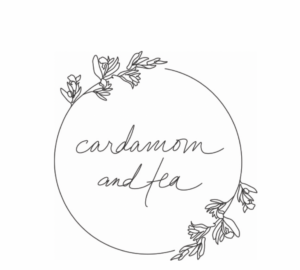 Prep Time:

10 minutes

Total Time:

45 minutes

Yield:

3 to 4 servings
For the jajik chicken:
1 cup strained yogurt (i.e., Greek yogurt)
2 cloves garlic, crushed through a press or finely minced
1/8 teaspoon black pepper
1/4 cup chopped dill
1 tablespoon extra virgin olive oil
1/2 teaspoon salt (or to taste)
6 boneless chicken thighs *
For garnish: 2 to 3 tablespoons chopped dill
For the za'atar potatoes:
1 pound russet potatoes
1 tablespoon olive oil
1 to 2 teaspoons za'atar,** to taste
1/4 to 1/2 teaspoon salt, to taste
Instructions
Make the jajik: Combine the yogurt, garlic, black pepper, dill, extra virgin olive oil, and 1/2 teaspoon salt (or salt to taste). Taste it and adjust the seasoning to your preference.
Divide the jajik in half, and put one half in the refrigerator, away from the raw chicken.
Marinate the chicken: Cover the chicken thighs with the other half of the jajik, and let them marinate for 30 minutes.
Prep the potatoes while you wait: slice the potatoes into large wedges, coat them in the olive oil, place them in a skillet or sheet pan, and sprinkle them with za'atar and salt. Set aside.
Preheat the oven to 425° F so that it will be hot by the time the chicken is done marinating.
Roast the chicken and potatoes: Place the marinated chicken on a sheet pan or skillet, being careful not to wipe off the jajik marinade. Roast the chicken for 35 to 40 minutes, until the outside is golden brown and charred in some spots. Roast the potatoes at the same time as the chicken, taking them out after about 30 minutes, once they're golden brown, blistered, and cooked all the way through (about 5 to 10 minutes before the chicken is done). Cooking may take longer, depending on how thick you slice them.
Notes
* You can use small chicken breasts, but you will need to cook them a shorter amount of time (25 to 35 minutes), and the exteriors won't get quite as brown. Remove the chicken breasts as soon as their internal temperature reaches 165° F. Buy about 1 pound of chicken breast.
** If you don't have za'atar on hand, feel free to just use 1/4 teaspoon black pepper. It's not the same, but also delicious!