Today's my birthday! 🥳 To celebrate, I'm sharing this caraway cardamom carrot cake recipe, inspired by Samin Nosrat's saffron cardamom carrot cake and Ruby Tandoh's caraway poppy carrot cake. Caraway is one of my favorite spices, and while it's not super commonly used in the US, you can (somehow!) very easily find in most supermarket spice aisles. It's typically used to flavor the Assyrian cheese gubta mtumarta ("buried cheese," which is traditionally preserved in clay pots—you guessed it!—underground), and if you think you've never tried caraway before, you've probably at least experienced it as the key flavor in seeded rye bread. While it's most commonly used in savory dishes, it's occasionally really delicious with sweet things, and traditionally pairs nicely with carrots, so it's a perfect addition to carrot cake. This one is moist and super carrotey.
I finished developing this recipe a while ago, so today, it's all pancakes and cupcakes for breakfast, gin rummy and a bánh mì picnic in the park, and dinner at my favorite pasta place. Will there be any food that doesn't heavily feature carbs? Probably not! It's my favorite birthday tradition!
Print
caraway cardamom carrot cake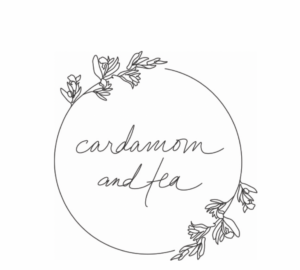 inspired by Ruby Tandoh and Samin Nosrat
very loosely adapted from this King Arthur's Flour recipe
carrot rose styling inspired by lots of things on pinterest, like this one from the feedfeed
Prep Time:

45 minutes

Total Time:

1 hour 45 minutes

Yield:

12 pieces
for the cake:
265g

neutral oil (

1 1/4 cups

), e.g. canola or vegetable

200g

brown sugar (

1 cup

)

200g

granulated sugar (

1 cup

)

1 teaspoon

salt (

6.5g

)

4

large eggs (

215g

)

325g

grated carrots (

3 cups

)

250g

all purpose flour (

2 cups

)

1 1/2 teaspoons

ground caraway seeds (

4g

)

1 teaspoon

cardamom (

2g

)

1/2 teaspoon

cinnamon (

1g

)

1/4 teaspoon

ground ginger (

0.5g

)

1/4 teaspoon

cloves (

0.5g

)

2 teaspoons

baking soda (

11g

)

115g

chopped walnuts (

1 cup

)

75g

raisins (

1/2 cup

)
for the frosting:*
1

8oz package cream cheese (

225g

), softened at room temperature

1

stick of butter (

115g

), softened at room temperature

1/4 teaspoon

salt

1 3/4 cups

powdered sugar (

220g

)
Optional decorations: 1 extra carrot, extra caraway seeds and ground cardamom
Instructions
Preheat the oven to 350° F/177° C convection.** Butter 2 8-inch cake pans and line them with parchment rounds, and then butter the parchment.
In a medium mixing bowl, whisk together the oil, brown sugar, granulated sugar, salt, and eggs until fully combined. Add the carrots and stir to distribute. Set aside.
In a large mixing bowl, sift together the flour, cardamom, cinnamon, caraway, ginger, cloves, and baking soda. Combine the wet and dry ingredients, and mix until there are still visible patches of flour. Add the walnuts and raisins, and continue mixing just until everything comes together and you no longer see flour (do not over-mix).
Evenly distribute the cake batter between the 2 pans, and smooth out the tops. Bake for about 30 minutes, until a toothpick inserted in the center comes out clean.
Remove from the pans and gently transfer to a cooling rack.
While the cakes cool, make the frosting. Combine the softened cream cheese, butter, salt, and powdered sugar in the bowl of a stand mixer (or a large mixing bowl). Use the whisk attachment (or whisk by hand/with a hand mixer) on very low speed to slowly bring everything together. Once there is no more dry powdered sugar, increase the speed to medium high, and beat for about 3 minutes. Stop once the frosting is noticeably lighter and fluffier.
Once the cake layers are completely cool, frost the cake: If your cakes have humps, carefully shave off the hump from one layer. Place the flattest layer on a cake display or large plate. Spoon a little more than 1/3 of the frosting onto the first layer, and spread it almost to the edges. Set the second layer on top, and top with the remaining 2/3 of the frosting. Spread the frosting out to the edges, making casual swooshes on its surface as you go (less is more—don't mess with it too much).
Optionally, decorate the cake: Take an extra carrot, and shave about 20-25 strips away with a peeler (try to have a combination of wide and narrow). If they're not immediately flexible, place these strips in a bowl of cold water, and let them sit for 15 minutes. Once they start curling, take them out of the water and pat them dry, then wind them into somewhat tight spirals (start with a wide strip, and optionally wrap a second narrower strip around it for a less perfect look). Place them on the cake (the frosting will hold them and keep them from unraveling), and sprinkle with a little extra cardamom and caraway.
Notes
* This makes enough frosting for a naked or semi-naked cake, but if you want to go with a fully frosted cake, double the quantities of frosting ingredients.
** No worries if you don't have convection—it might just take a couple minutes longer to bake through.
To make ahead: This cake can totally keep in the fridge for 12-16 hours without staling one bit. But like all floury baked goods, the fridge is a staling environment, so you'll want to avoid keeping it in there much longer. I like to store individually wrapped slices in the freezer (microwave for just a couple seconds to thaw, or let it sit at room temperature for a couple hours). If you want to make some components further ahead of time than 16 hours: 1) You can make the frosting a few days in advance and store in in a sealed container in the refrigerator (give it a couple hours to come back to room temperature before frosting the cake). 2) You can bake the cake layers up to 3 months ahead of time, and freeze them tightly wrapped in plastic. Let them sit at room temperature for a couple hours to thaw.