If you've been reading these masgouf posts all week (also known as masguf or masgoof), and you've been feeling like neither one is exactly what you'd order from a restaurant menu, then I hope this sweet, sour, and spicy masgouf piques your interest. It's sweetened with just a little brown sugar, spiced with some red pepper flakes, and made extra tangy with tamarind paste in place of some of the lemon. It's got all the cheerfulness of the green and herby masgouf, without being overly virtuous, and it's got some of the earthiness of the smoky and deep masgouf, without being too serious.
While orange tomatoes are totally optional here (the recipe will work just great with garden variety red ones), I think the pink, orange, and green colors make it look extra festive. With such fun colors and flavors, this dish is perfect for a summer celebration, especially for anyone planning a graduation party this week.
Print
sweet, sour, and spicy masgouf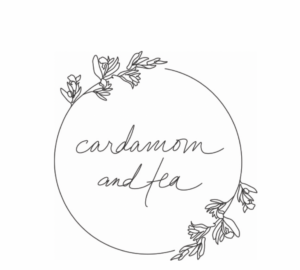 Prep Time:

30 minutes

Total Time:

1 hour

Yield:

2 to 3 servings (can easily be multiplied)
To marinate the fish:
1 teaspoon lemon juice
1 1/2 teaspoons curry powder
2 teaspoons light brown sugar
1 tablespoon tamarind paste *
1/4 to 1/2 teaspoon crushed red pepper flakes
1/2 teaspoon olive oil
1/8 teaspoon salt (or to taste)
10 to 12 ounces of white, lean fish fillets (about 1 big or 2 small fillets) **
To grill the fish:
1/2 cup large-diced tomatoes (orange tomatoes work really nicely, but any variety will do)
2 tablespoons thinly sliced red onions (fill a quarter cup halfway)
1/2 teaspoon lemon juice
1 tablespoon tamarind paste
1/4 to 1/4 teaspoon crushed red pepper flakes
1 teaspoon brown sugar
1 teaspoon curry powder
1/2 teaspoon olive oil
1/8 teaspoon salt
optional: 1 teaspoon minced parsley (for garnish)
Instructions
Marinate the fish: Add the lemon juice, curry powder, light brown sugar, tamarind paste, red pepper flakes, olive oil, and salt to a large ziplock bag, seal the bag and mix everything around by squeezing the bag a few times.
Pat the fish dry with paper towels, and place it in the bag with the marinade. Squeeze the bag to evenly coat the fish in the marinade. Refrigerate for at least 30 minutes(or up to 4 hours ahead if you want to make it ahead).
Grill the fish: When you're ready to cook the fish, preheat the grill to high. If you're broiling, set the oven to broil 5 minutes before you're ready to cook (all broilers work a little differently, so pre-heating times will vary).
For the topping: combine the diced tomatoes, red onions, lemon juice, tamarind paste, red pepper flakes, brown sugar, curry powder, olive oil, and salt.
Take the fish from the marinade, do not pat it dry, and place it on a grill-safe tray (with a rim if you're using the broiler).
Top the fish with the tomato mixture and broil or grill with the lid down until the fish is flaky. Cooking times vary, depending on how big your fish is and how hot your grill is, but you can count on at least 6 minutes.
Garnish with minced parsley and serve immediately.
Notes
* You can normally find tamarind paste in Indian, Middle Eastern, and Asian markets, specialty food stores, and even sometimes a very well-stocked supermarket.
** catfish is pictured, but you could use tilapia, cod, carp, branzino, or any other similar fish