It's impossible for anyone in my family to bake or eat nazook (AKA nazooki) without thinking about our auntie May. She was truly the queen of nazooki. She even typed up her recipe to be able to pass it along easily to everyone who asked… and believe me, they asked! I'd guess that her recipe made the rounds to hundreds of people, and I wouldn't be surprised if some folks out there have a sheet of paper that's been photocopied again and again, without even knowing May personally. It's made the rounds, and for good reason.
I learned how to make May's nazook last summer by studying her prolific recipe. By the end of the summer, I had come up with my own version of nazook, adapted from and inspired by hers (not because it needed to change, but because we all have our own way of doing things). My version is deeply indebted to hers, and her recipe is one of the most perfect things I've ever tried. But I'm keeping it with our big extended family, and sharing mine with you here, which is also darn good, and only because of all I learned from May's example.
May passed away last July, and my family will always cherish our memories of her and her generous spirit. We wish May's family peace and togetherness in the years to come. I also wanted to share some thoughts from my family, who loved May dearly:
memories of May
My sister, Meghan: "Mom's an amazing cook, but she would never make nazooki, so it was always a treat when we'd go to the Assyrian picnics as kids. I always asked mom "how come you never make these?" and she would always say that auntie May is the only one who makes them. They had a bake sale [at the picnic], and there were a bunch of different kinds of nazooki to try. But auntie May's were always the best. I told nana that the only ones I liked were auntie May's, and then May baked a big tray for me when she heard."
My mom, Evelyn: "When I think of the fruits of the Spirit, May had them all: love, joy, peace, patience, kindness, gentleness, goodness, faithfulness, self-control. About fifteen years ago or more, she showed my mom and I how to make nazooki and gave us the recipe. She had the dough ready, and we had such a great time."
My grandmother, Romy: "She was smiling all the time, bubbly, and I was amazed that even though she was born in the US, she could speak Assyrian so perfectly. If you went to her house, she'd bring everything on the table: jajik, different cheeses, nazooki, kadeh, fruit, everything. There wasn't even a spot in the middle of the table. She has lovely daughters and grandchildren, and a wonderful husband, and she loved all of them so much."
Print
nazook (Armenian/Assyrian pastries)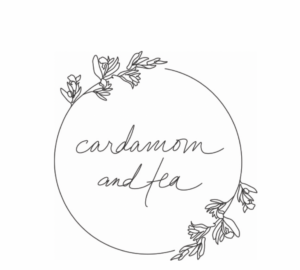 Prep Time:

1 hour

Total Time:

12-36 hours

Yield:

3 dozen cookies
for the filling:
100g

flour (about

3/4 cup

)

150g

sugar (about

3/4 cup

)

85g

cold unsalted butter (

6 tablespoons

), cut into 1/2-tablespoons

2g

vanilla extract (

½ teaspoon

)

1

pinch salt
for the dough:
400g

flour (about

3 cups

)

230g

cold unsalted butter (

2

sticks), cut into ½-tablespoon-sized pieces

6g

salt (

1 teaspoon

)

225g

full-fat sour cream (

1 cup

)

5g

instant yeast (

1 1/2 teaspoons

)

30g

sugar (

2 tablespoons

)

2g

vanilla extract (

1/2 teaspoon

)

1

beaten room temperature egg, for the egg wash*
Special equipment: a crinkle cutter**
Instructions
For the filling: Mix the flour, sugar, butter, vanilla, and salt with a pastry blender or food processor fitted with the blade attachment, until it's completely combined and there are no chunks of butter. Remove the filling to a container (don't compress it), seal it shut, and store it in the refrigerator until you're ready to use it.
Don't bother washing the food processor, because you'll use it in the next step.
For the dough: Add the flour, butter, and salt to the food processor. Pulse several times, until there are no big pieces.
In a small mixing bowl, combine the sour cream, yeast, sugar, and vanilla, and then add it to the food processor with the butter/flour mixture. Pulse several more times, until it comes together into a soft dough (don't overmix, and stop as soon as it comes together).
Shape the dough into 3 equal discs (about 300g each), and cover them with plastic wrap. Let them sit at cool room temperature for 30 minutes, and then rest them in the refrigerator overnight, up to 36 hours.
Preheat the oven to 350°F/180°C when you're ready to bake.
Lightly flour the counter, and roll one of the chilled dough discs out into a 10 x 14" rectangle (⅛-inch thick). A few tips on making a rectangle: first, gently tap the sides on the counter to square them off. As you roll it out, pat the sides in every once in a while to help nudge it into a rectangle instead of a circle, and then continue rolling.
Crumble and spread the filling out to the edges of the rectangle, leaving about ¼-inch border on the 2 long sides. Use the heel of your hand to gently compress the filling into an even layer.
Tightly roll up from one long side to the other. Once it's almost totally rolled up, dab a tiny bit of water along the long side to help it seal shut.
Place the log so the seam is tucked under the bottom, and very slightly flatten the log with your rolling pin so that it's about 1 1/4" tall (and 1 3/4" wide). Use a crinkle cutter to slice the log into approximately 1"-wide pieces.
Repeat with the other dough balls.
Place the pieces on parchment-lined sheet pans. Let them sit for 10 minutes to bring them completely to room temperature.***
Brush their tops with the room temperature beaten egg. Bake for 35 minutes until deeply golden brown and cooked through.
Notes
* To quickly bring the egg to room temperature, place it in a glass, cover with hot tap water, and let it sit for a few minutes.
** No worries if you don't have a crinkle cutter. You can totally use a knife instead—they'll just have a different look. This is the one that I use (not sponsored, just a really decent and inexpensive tool that I love).
*** If you bake them cold, they will burst open and crack dramatically as they bake (a few little cracks are totally fine, but cold nazooki split open very dramatically). Another way to prevent cracks is to cut them a little smaller. Sometimes the middle of the log bulges a little after rolling it up, but you can gently roll it back and forth like a rolling pin to make the center a bit thinner. Squish in the sides slightly to make sure they don't get too spindly.
To store: Nazooki (like many floury, buttery baked goods) stale at room temperature after the first day or two, and stale even more quickly in the refrigerator. They will keep for up to 3 months tightly wrapped in the freezer. Do not store these in the refrigerator! If I'm not eating them 12-16 hours after baking, I like to store them in the freezer immediately after baking to make sure they stay super fresh, and let them thaw at room temperature for a couple hours before enjoying later on. You can also microwave them for just a few seconds to warm them through if they're tasting a little on the stale side.