These tahini chocolate chip cookies are big and chewy, crisp around the edges, crackly on the surface, and have that perfect combination of milk chocolate and tahini. And you can absolutely use dark chocolate if you prefer.
Skip to the recipe if you're ready to bake, or read on to learn all about what sets this recipe apart (and to get some useful tips and tricks to getting the perfect tahini chocolate chip cookie).
why I love these tahini chocolate chip cookies
There are a ton of tahini chocolate chip cookie recipes out there, so here are some things I love about this recipe in particular:
1) milk chocolate + tahini
Most recipes with tahini and chocolate insist on dark or semi-sweet chocolate. I feel like this is because tahini is often typecast as extremely ✨sophisticated✨. But to me, tahini is full of childhood nostalgia. And while it's great with dark chocolate, it's a whole different kind of amazing with milk chocolate (think sesame-flavored Reese's cups).
2) crackly sesame seed coating
The sesame seed coating on these is next-level good. It helps them get that extra-craggy texture with lots of cracks and crinkles on the surface. And it adds so much extra toasted sesame flavor.
3) chewy-crunchy texture
These cookies are perfectly chewy-crisp. The key is knowing exactly when to pull them from the oven. I'll share a bit more about that in the recipe notes below.
a few tips and tricks:
If you follow the recipe below, you'll do just fine, but here's a bit more info on what works and what doesn't:
1) why rest your cookie dough?
You can absolutely make the recipe below with 0 minutes of resting. But even just a quick snooze in the fridge will do them so much good. Resting allows the flour to fully hydrate and the sugars to melt. Resting is the reason why store-bought cookie dough bakes up so dang well.
Even just 30 minutes makes a difference, in my experience, but you'll get a lot more payoff from resting it more like 2 hours or longer. After the first 6 hours of resting, there are diminishing marginal returns, but it'll just keep improving over the first day or two.
2) storing leftover cookies or dough:
Leftover cookies will keep at room temperature for a few days before staling. If you're baking for a crowd, feel free to just bake them all up at once, but if you want to make them for fewer people, do the following:
Let the dough rest however long you'd like.
Form all the dough balls and coat in sesame seeds, place them on a parchment-lined sheet pan, and smash their tops down slightly as in the recipe.
Bake however many you want right away. Place the rest of them in the freezer until frozen solid, move to a sealable bag, then store in the freezer. You can bake them right from frozen, but note that they will take an extra minute or two. Keep a close eye on them.
3) knowing when to pull them from the oven:
Even if you use an oven thermometer to make sure your oven is calibrated (as I and many other recipe developers do), your oven still might be a little quirky. Ovens are an incredibly finicky heat source. All ovens conduct heat a little differently, and all ovens lose heat a little differently when you first open the door. And if you don't weigh your cookie dough blobs (I mean, I do, but you 100% don't have to!), they might take a little longer or shorter to bake, depending on their size.
With something like a loaf of banana bread, it's no big deal, but 1 extra minute can make or break a cookie. And this goes for any cookie recipe, so keep it in mind!
So for sure set a timer, but also keep an eye on your cookies. It might take 1 to 2 minutes more or less for them to become the perfect consistency. I've included some visual and tactile clues in the following recipe.
Print
tahini chocolate chip cookies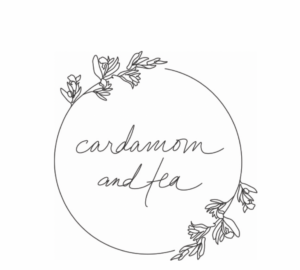 Yield:

about 20 big cookies
1 3/4 cups

[230g] flour

1/2 tsp

[2.5g] baking soda

1 1/2 cups

[240g] milk chocolate chips

1

stick [115g] unsalted butter, at room temperature

1/2 cup

[100g] granulated sugar

1/2 cup

[100g] brown sugar

1/2 tsp

[3g] salt

1

large egg [50g]

1/2 cup

[125g] tahini

1 Tbsp

[15g] milk

1 tsp

[5g] vanilla

2/3 cup

[90g] sesame seeds
Instructions
Combine the flour and baking soda in a medium mixing bowl. Whisk together until evenly blended and lump-free. Stir the chocolate chips into the dry ingredients.
Place the butter, sugar, brown sugar, and salt in the bowl of a stand mixer fitted with the paddle attachment. Beat at medium-high speed for about 2 minutes, until a little lighter and fluffier. Scrape down the sides, and add the egg, tahini, milk, and vanilla. Beat at medium-high speed until silky-smooth and lighter in color (about 1 minute).
Add the dry ingredients to the wet ingredients, and mix at low speed just until it all comes together. Stop mixing once it's combined.
Cover and rest the dough in the refrigerator for at least 30 minutes, up to 48 hours.*
Once you're ready to bake, preheat the oven to 375°F [190°C] and line some sheet pans with parchment paper.
Shape the dough into scant-1/4-cup blobs [50g]. Roll one between your hands until smooth, then roll in the sesame seeds, and then place on a prepared sheet pan. Gently press the dough ball's top down slightly so it's just a little flattened. Repeat with the remaining ones, leaving space between each cookie (they will spread).
Bake for about 15 minutes, until the edges of the cookies are set, but the centers aren't completely set. Slide the parchment off the pan and let the cookies cool right on the parchment.
Notes
* The longer you let it rest, the better the cookies' texture will be. This step isn't really about chilling the dough, as it can be baked the moment you finish mixing it. See the note above the recipe for more info on resting.