za'atar chickpeas and yellow rice with jajik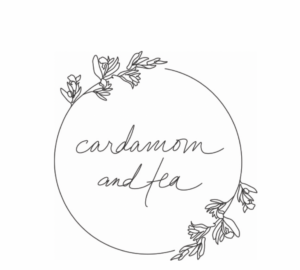 Prep Time:

15 minutes

Total Time:

35 to 40 minutes

Yield:

4 to 6 servings
For the yellow rice:
1 cup

basmati (or another long grain) rice

2 tablespoons

butter

1 teaspoon

turmeric

1

pinch saffron (optional)

1 1/3 cups

water (plus more for soaking and rinsing)

3/4 teaspoon

salt, or to taste
For the chickpeas:
2 tablespoons

olive oil

1 1/2 tablespoons

za'atar

2

cloves garlic, crushed

1/2 teaspoon

salt, or to taste

2

cans chickpeas, drained and rinsed

1/4

of 1 lemon, thinly sliced into small pieces
For the jajik sauce:
1 cup

plain whole milk yogurt

1

to

2

cloves garlic (to taste), crushed through a press or finely minced

1/4 cup

+ 2 tablespoons minced herbs (any combination of cilantro, parsley, dill, and/or mint)

1 tablespoon

extra virgin olive oil

1/8 teaspoon

black pepper

1/2 teaspoon

salt, or to taste

8

radishes, cut in half and thinly sliced
Lemon wedges
Preheat the oven to 425° F (220° C).
Make the yellow rice: Soak the rice for 5 minutes, covered by about an inch of water. Swish it around, strain it, and then rinse it with new water for about 15 seconds. Let the excess water drain away. If the water that drains away isn't clear, soak it for 2 more minutes and repeat.
Melt the 2 tablespoons of butter over medium heat. Once melted, add the turmeric and saffron and stir it for just a couple seconds.
Add in the drained rice, 1 1/3 cups water, and salt, stir together, and bring to a simmer over high heat. Once simmering, reduce heat to low, cover, and cook for 14 minutes. Do not stir it or open the lid while it cooks (work on the chickpeas while you wait).
Once 14 minutes have passed, turn off the heat and let it rest, covered. Do not lift the lid at any point.
Roast the chickpeas: Combine the olive oil, za'atar, garlic, and salt.
Place the chickpeas and lemon in a pile on a sheet pan. Pour the spice oil over them and mix together with your hands to coat everything evenly. Shake everything out into a single layer.
Roast for about 20 minutes (stir halfway through), until light brown and crispy. Discard any burnt bits of lemon (they did their job).
Make the jajik sauce: While the chickpeas are roasting and the rice is cooking/resting, combine the yogurt, garlic, 1/4 cup of the herbs, extra virgin olive oil, black pepper, and salt. Stir until the oil is no longer floating on the surface.
Once the rice is ready, fluff it with a fork and place it in a large serving bowl. Top with the chickpeas and stir just a little. Top with a few spoon-fulls of the jajik, the radishes and 1 tablespoon minced herbs.
Serve with more jajik, radishes, herbs, and lemon wedges on the side.