samoon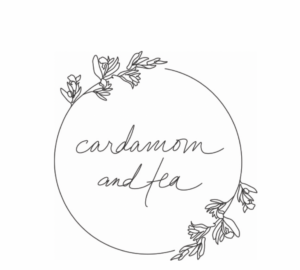 1 1/2 teaspoons

dry active yeast

1 teaspoon

sugar

1 1/3 cups

+

3 tablespoons

tepid water, measured separately

5 ounces

wheat flour (about

1 cup

)

14 ounces

white flour (about

3 cups

)

1 tablespoon

yogurt or buttermilk

2 tablespoons

butter, melted

1 1/2 teaspoon

fine salt

1/4

c corn meal or semolina flour
Additional water for brushing

2 tablespoons

sesame seeds, for sprinkling
Proof the active dry yeast with the sugar and 1 1/3 cups of the water until the water looks a little foamy on top (about 5-10 minutes).
Add the wheat flour, white flour, yogurt, melted butter, and salt to a bowl (the bowl of a stand mixer, if you plan to knead by machine).
Add the water/yeast/sugar mixture and stir until the dough starts to come together. If there is still a lot of flour or if the dough looks dry, gradually add 1 tablespoon of water at a time. The dough should be on the wet side; the dough ball should be a bit sticky, but it should hold together in a ball.
Knead until the dough ball passes the window pane test. It should come together into a somewhat sticky elastic ball that has a smooth surface. Kneading should take about 5-15 minutes by machine with a dough hook, or 10-20 minutes by hand. Pay more attention to the dough's consistency than the time you've spent kneading.
Place the dough in a bowl, cover it, and let it rise at room temperature for about 1 hour and 30 minutes. It will rise noticeably. If it's a little chilly in your kitchen (e.g., below 67° F), you might need to let it rise for about 15-30 minutes longer.
Lightly flour a clean, food-safe work surface, divide the dough into 12 equal pieces, and shape each chunk into a round ball.
Roll each ball into an elongated shape, sort of like a long football (see photo above). The ends should be a bit pointy. After you roll it into this shape, slightly flatten the football shaped piece with the heel of your hand. Pinch the ends of the football into points if they've become rounded.
Sprinkle 1 or 2 sheet pans with corn meal or semolina and place the shaped loaves on the sheet pans, leaving a couple inches between each one.
Brush each loaf with water and sprinkle with sesame seeds.
Cover the loaves with plastic wrap and preheat the oven to 475° F.
Once the oven has preheated and the loaves have risen for 30 minutes, bake them for 12-18 minutes, until they're cooked all the way through and golden-brown on the outside.
Cool on a wire rack.