kbeibat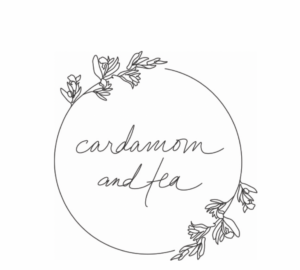 Prep Time:

1 hour 15 minutes

Total Time:

2 hours 15 minutes

Yield:

3 to 4 dozen
For the dough:
1 cup

bulgur # 1 (extra fine)

1 quart

of water (for soaking)

1 1/2 teaspoons

salt

3 1/3 cups

farina

1 1/3 cups

water (for the dough)
For the filling:
Olive oil

1

medium onion, finely minced (about

1 1/2 cups

finely minced)
Salt to taste (I use 1 teaspoon total)

1

pound ground chuck

1/2 teaspoon

black pepper

2 tablespoons

water

1/2 cup

finely minced parsley, plus more for garnish (or your favorite herb for garnish)
Make the dough: Soak the bulgur in 1 quart of water for 1 hour. After 1 hour, drain it in a fine mesh strainer, and purée it in a food processor until it's somewhat smooth.
Add the salt, farina, and about half of the water to the food processor, and blend to combine. Gradually add the rest of the water with the food processor running, until it forms a smooth, slightly sticky, pliable dough. You might not use all the water—I usually hold back about 1 or 2 tablespoons.
Make the filling and stuff the kbeibat: Heat 1 tablespoon of oil over medium heat for 2 minutes, and add the minced onions and salt to taste. Cook, stirring occasionally, for about 5 minutes, just until they soften and shrink down a little.
Remove the onions to a medium bowl to cool, increase the heat to high, and wait 1 minute. Add 1/2 teaspoon oil, swirl to coat, and add the ground chuck and salt to taste. Cook, stirring every few minutes and breaking everything up into very small pieces. The meat is done once any liquid has evaporated and it's browned nicely (about 5 to 8 minutes).
Once the meat is done, turn off the heat, stir in the pepper, and count to 10. Then add the 2 tablespoons of water, and immediately start scraping up the bits stuck to the bottom of the pan. Stir until the water evaporates, and add the meat to the bowl with the onions, Let everything cool for a little while, and then add the parsley.
Bring a pot of salted water to a boil over high heat. While you're waiting on the water, begin shaping the kibbeh.
Lightly wet your hands while handling the dough to keep it from sticking. Take a ping-pong-sized ball of dough, wet your dominant index finger, and mold the ball around your finger. Wiggle your finger around to widen the opening. Once it's open enough and the dough is thin enough (about 1/8 inch), fill it with a heaping tablespoon of filling, and then crimp the opening shut (watch the video to see an example of how to shape them, but feel free to use whatever method is easy for you).
Drop about 5 to 10 kibbeh into boiling water and let them cook for about 5 to 8 minutes, until they start floating to the top of the pot.